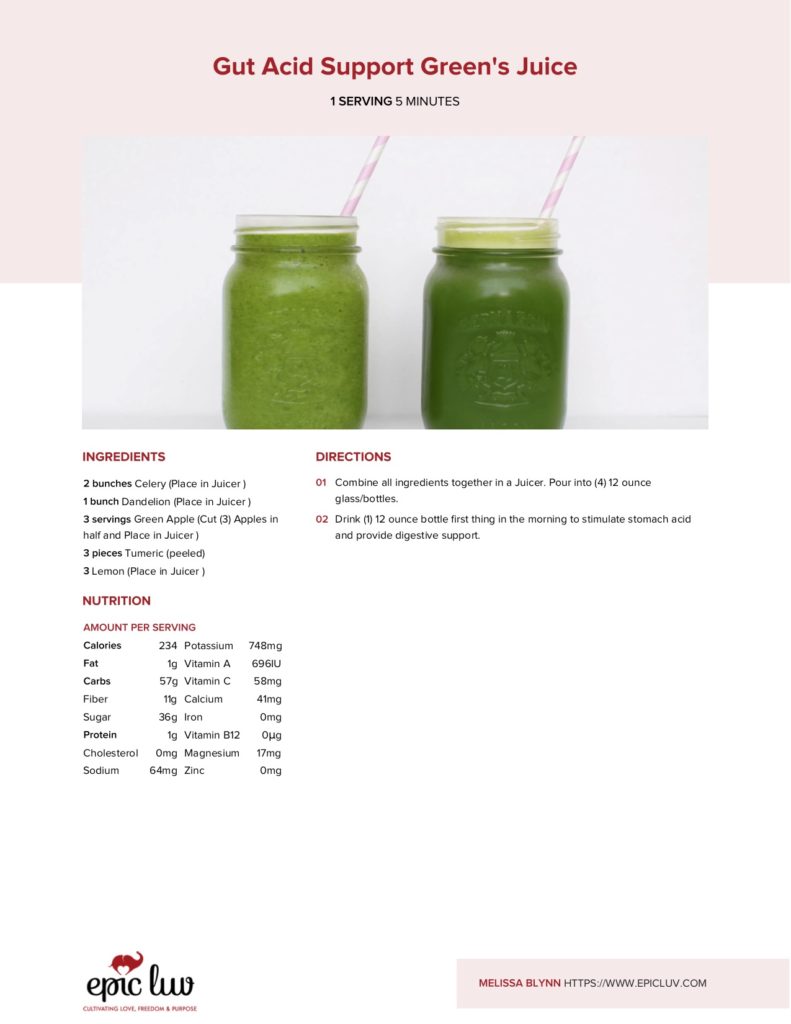 Ingredients
2 Bunches Organic Celery
1 Bunch of Dandelion Greens
3 Organic Green Apples
3-4 pieces of Tumeric
3 Lemons
Why Stomach Acid Matters
Green Juices stimulate gastric juices, which help with digestion.
Hydrochloric Acid helps your body break down, digest and absorb nutrients such as fats and proteins.
Without it, digestion and absorption of certain nutrients wouldn't even be possible.
Helps prevent you from developing infections and food poisoning.
It makes sure you are absorbing Vitamin B12 properly and signaling the other digestive organs to release their juices and enzymes to make digestion smooth and easy.
Nutrient Facts