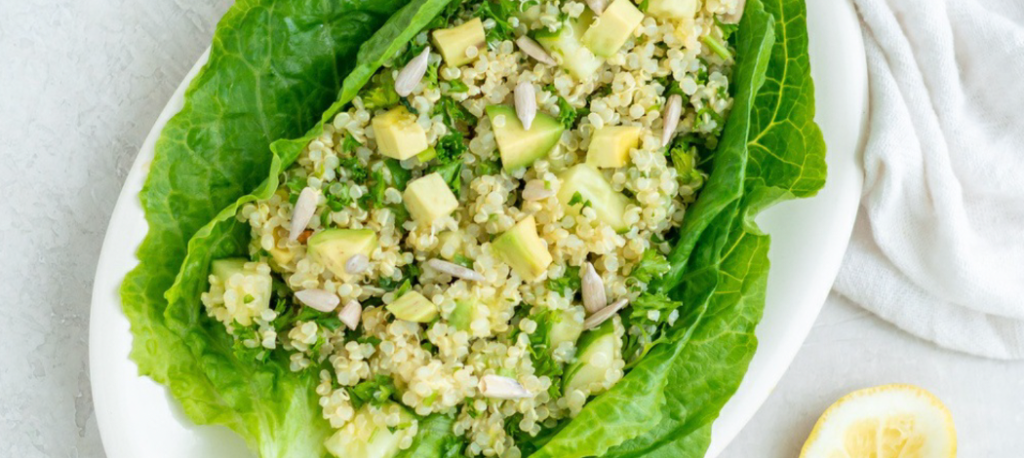 Ingredients
1/2 cup Quinoa (uncooked)
1 Lemon (juiced)
1 Garlic (clove, small, minced)
1/2 tsp Sea Salt
1/2 cup Parsley (finely chopped)
1 Avocado
1/4 Cucumber (finely chopped)
2 tbsps Sunflower Seeds
1/2 head Romain Hearts (leaves separated)
Directions
Cook the quinoa according to package directions then transfer to mixing bowl to cool slightly.

In a small mixing bowl combine the lemon juice, garlic, and salt.

Add the parsley, avocado, cucumber, and sunflower seeds to the cooked quinoa. Stir to combine.
Add the lemon juice mixture and stir. Season the quinoa salad with additional salt or lemon juice if needed.

To serve, divide the quinoa salad between lettuce leaves. Enjoy!
Notes
Leftovers: Refrigerate in an airtight container for up to three days. Keep the quinoa and lettuce leaves separate.
Serving Size: One serving is approximately three lettuce wraps
Additional Toppings: Chopped green onion, diced tomatoes, or more herbs.
More Flavor: Add extra virgin olive oil or avocado oil to taste.
More Protein: Add flaked tuna or salmon, cooked chopped chicken or chickpeas.
No Romaine: Use another lettuce instead.
Join the Epic Gut Cleanse!
Our next Epic Gut Cleanse challenge kicks off Monday, March 14th!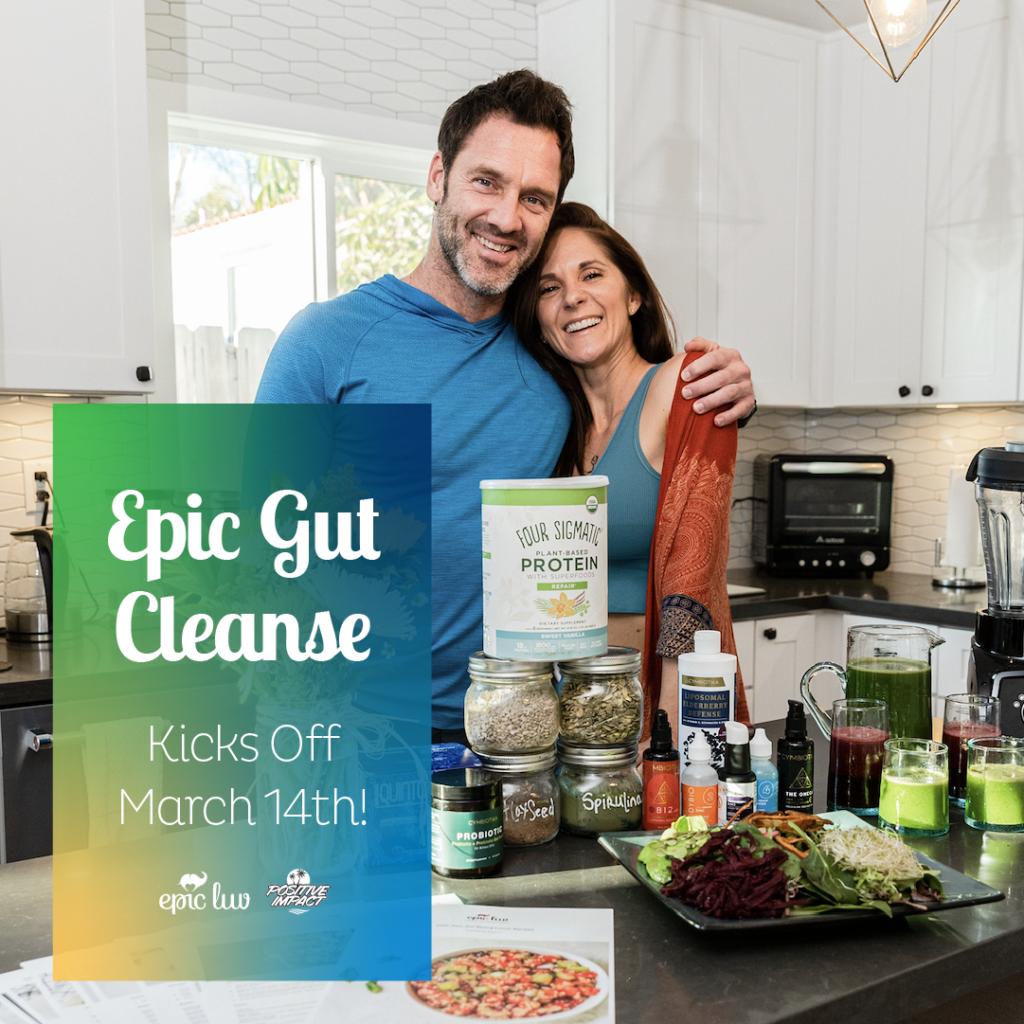 It takes 21 days to make or break a habit. During this program you will remove major toxins, add in nutritionally beneficial foods and supplements, and jump start your body back into living in a state of balance.
Join the challenge today for access to:
12 NEW Clean Gut Approved Recipes
7 NEW Smoothie Recipes
NEW High Quality Supplements List
Weekly Zoom Calls for Support and Accountability
18 On-Demand Cooking Videos
Food Do's and Don'ts List + Tips
12 Hour Deep Detox & Level Up Worksheets