8 ingredients | 15 minutes | 2 servings
Ingredients:
1/2 cup Walnuts
1 tbsp Maple Syrup
4 cups Baby Spinach
1 cup Strawberries (sliced)
1/4 cup Goat Cheese (crumbled)
1 1/2 tsps Balsamic Vinegar
1 1/2 tbsps Extra Virgin Olive Oil
1/8 tsp Sea Salt
Directions:
Toast walnuts in a pan over medium heat. When slightly browned, coat with maple syrup. Turn heat to low and stir until sticky (about 2 minutes). Remove from heat.
Divide spinach into bowls. Top with strawberries, goat cheese and toasted walnuts.
Whisk together the balsamic vinegar, olive oil and salt. Drizzle desired amount of dressing over your salad and enjoy!
---
In Honor of National Women's Health Month I am kicking off the Epic Self Care Challenge June 5th!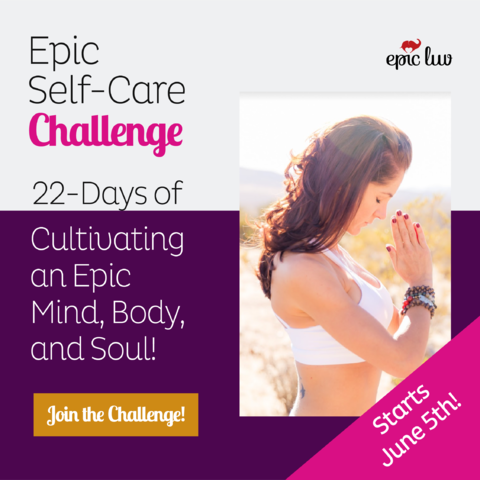 Join me LADIES In getting back to the basics with Self-Care!
Learn how to create a daily plan centered around mindfulness
Identify your core desired feelings you want to achieve
Choose from a list of over 20 suggested habits/behaviors that support your feelings
Learn how to make the small habits stick and more!
Check out how I have made self-care the foundation to my lifestyle and that I too had to learn how to make it a priority, especially being diagnosed with cancer at 18 and growing up with addicts as parents.