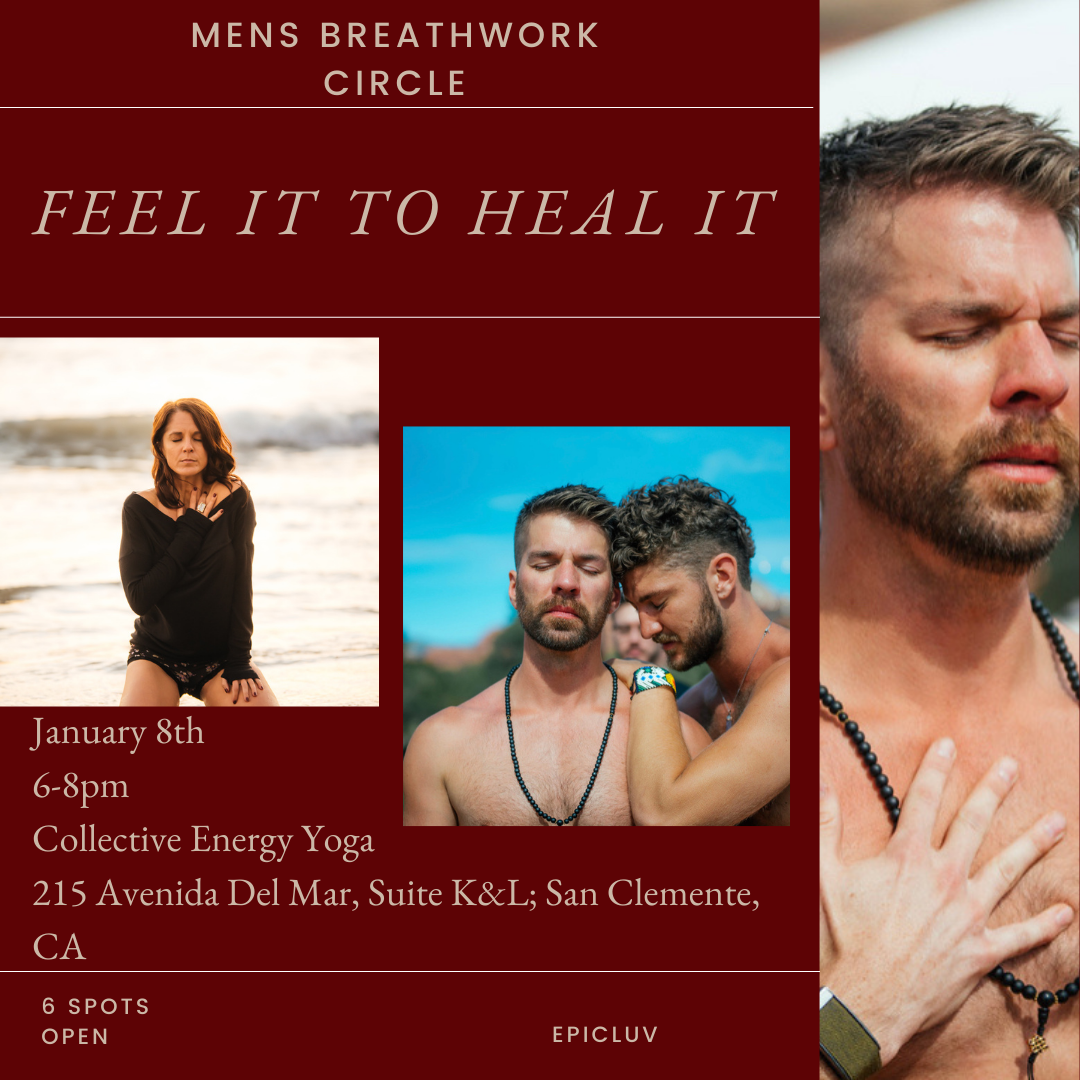 Men secretly want emotional intimacy and crave emotional connection too.
But there is one major issue.  Despite popular belief, men have feelings too but a large population of the men out in the world are fully disconnected from their feelings.
FACT: Most men are oppressed by sexist forces from earliest choldhood. One injury they sustain is being conditioned to repress their emotions.  This over time leads to toxic masculinity and- for the wellbeing of men and the people who love them- it has to stop!
Join us monthly in a Sacred Feel it to Heal it Men's Breathwork Circle: 
Release pent up emotions that have disconnected you from your heart
Learn how to develop a emotional guidance system and create a space for it to be honored and received by the feminine
Learn how to identify with your need of emotional intimacy and find out how you can support men and women with your emotional resiliency