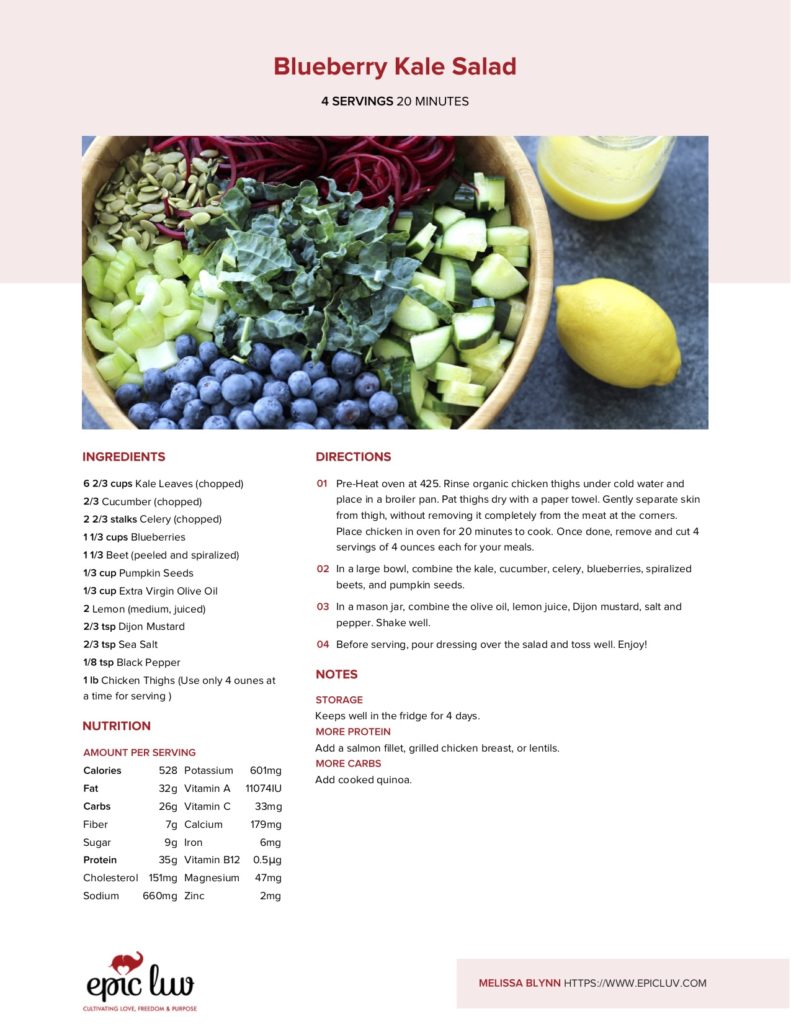 Ingredients
6 Cups Kale Leaves (chopped)
2/3 Cups Cucumber (chopped)
3 Stalks Celery (chopped)
1 1/3 Cups Blueberries
1 Cup Beet (peeled and cubed)
1/3 Cup Pumpkin Seeds
1/3 Cup Extra Virgin Olive Oil (or Avocado oil)
2 Lemons (medium, juiced)
2/3 Dijon Mustard
2/3 Sea Salt
1/8 tsp Black Pepper
1 lb. Chicken Thighs (use 4 ounces per each serving- this recipe is for (4) servings)
Nutriton Facts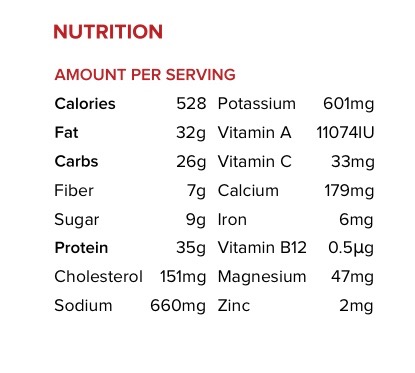 Benefits of Kale
One cup of kale provides more than 100% of the daily minimum target for immune-supporting vitamin C and over 200% for vitamin A.
Kale is a top source of vitamin K, with one cup packing nearly 700% of the daily goal. 
Kale is a potent source of antioxidants known to reduce inflammation, a trigger of premature aging and disease.
As a member of the cruciferous vegetable family (which also includes broccoli, cauliflower, Brussels sprouts, bok choy, and cabbage), kale contains natural compounds shown to help fend off cancer.