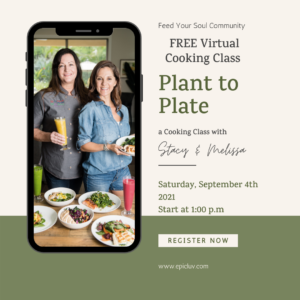 Join our FREE Virtual
Plant to Plate Cooking Class!
Saturday, September 4th
1pm – 2pm PST
Join Melissa and Chef Stacy Horn of Feed your Soul Community as we cook up one simple healthy recipe from Epicluv's recipe book of the month! Learn how eating healthy can be so QUICK and simple!
---
This recipe and more are included in September's EpicLuv Recipe Book! Download it for free here.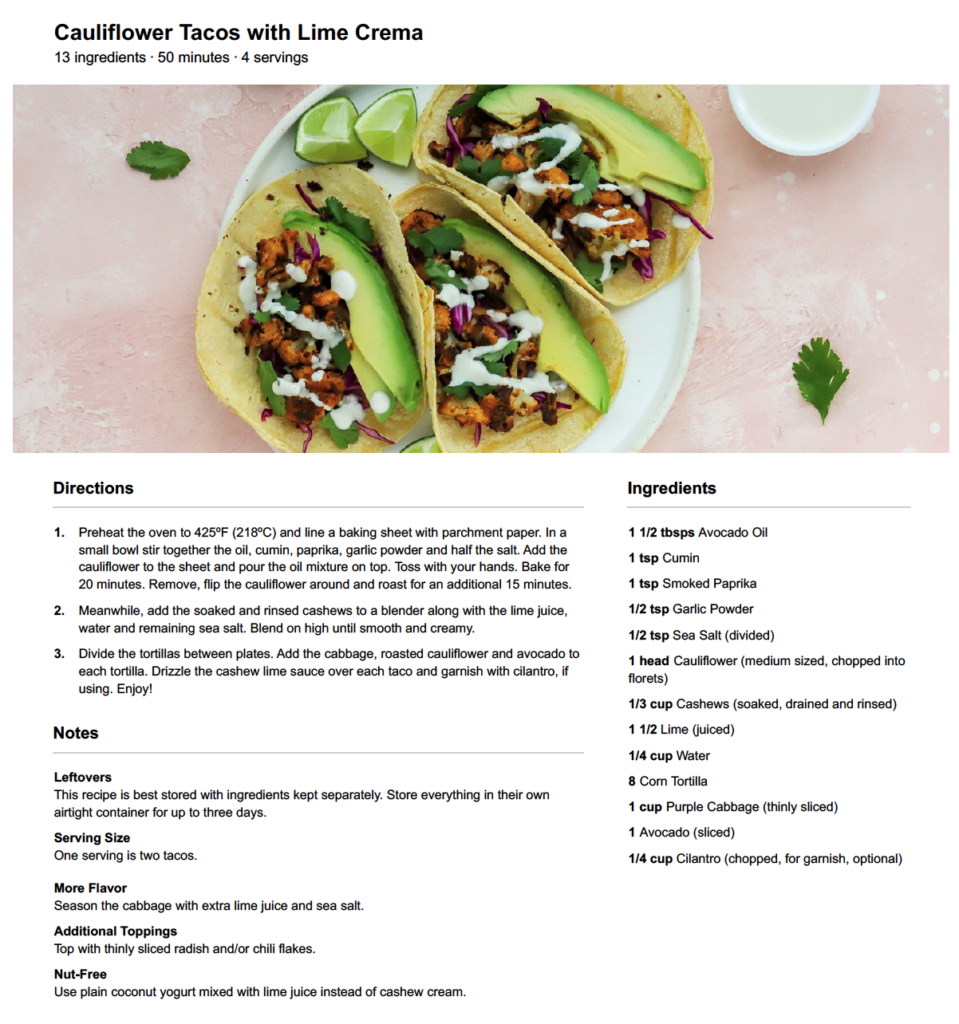 Ingredients
1 1/2 tbsps Avocado Oil
1 tsp Cumin
1 tsp Smoked Paprika
1/2 tsp Garlic Powder
1/2 tsp Sea Salt (divided)
1 head Cauliflower (medium sized, chopped into florets)
1/3 cup Cashews (soaked, drained, and rinsed)
1 1/2 Lime (juiced)
1/4 cup Water
8 Corn Tortilla
1 cup Purple Cabbage (thinly sliced)
1 Avocado (sliced)
1/4 cup Cilantro (chopped, for garnish, optional)