8 ingredients | 5 minutes | 1 serving
Ingredients:
1/2 cup Frozen Pineapple
1 cup Baby Spinach
3/4 cup Water
1/2 Cucumber (chopped)
1/2 Lime (juiced)
2 tbsps Pumpkin Seeds
2 tbsps Hemp Seeds
1/4 cup Vanilla Protein Powder
Directions:
Add all ingredients to a blender and blend until smooth. Pour into a glass and enjoy!
Notes:
Leftovers
Best enjoyed immediately.
No Spinach
Use kale instead.
Consistency
For a thicker smoothie add some ice cubes.
---
Join the Epic Gut Cleanse!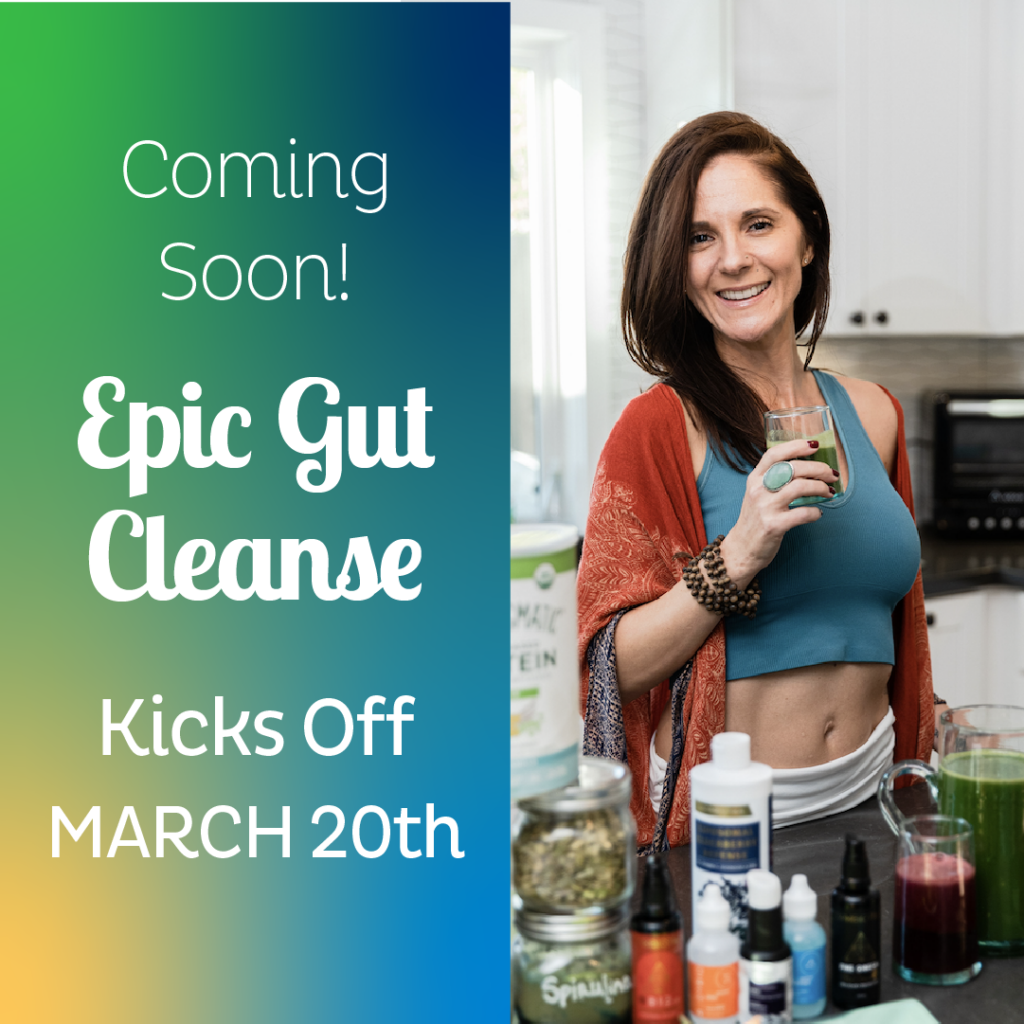 When's the last time you felt great? Like, boundless energy, not-exhausted, gut-happy great.
It's time for a fresh start. Starting March 20th, the Spring 2023 Epic Gut Cleanse begins!
It's time to stop feeling like shit!
It takes 21 days to make or break a habit. During this program you will remove major toxins, add in nutritionally beneficial foods and
supplements, and jump start your body back into living in a state of balance.
Join today for access to:
High Quality Supplements List
Suggested High Quality Brands for Products
Suggested High Quality Food Brands to support the cleanse
Weekly Zoom Calls for Support and Accountability
18 On-Demand Cooking Videos
Food Do's and Don'ts List + Tips
12 Hour Deep Detox & Level Up Worksheet