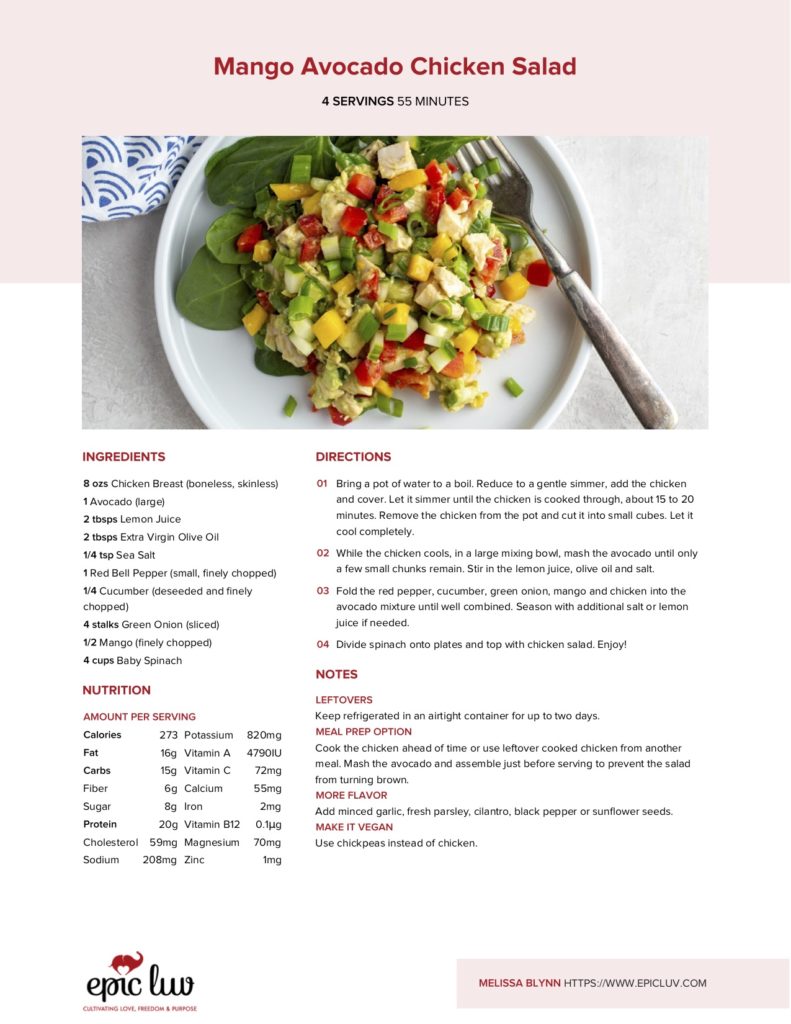 Ingredients
8 ozs Chicken Breast (boneless, skinless)
1 Avocado (large)
2 tbsps Extra Virgin Olive Oil
1/4 tsp Sea Salt
1 Red Bell Pepper (small, finely chopped)
1/4 Cucumber (deseeded and finely chopped)
4 stalks of green onion (sliced)
1/2 Mango (finely chopped(
4 cups Organic Baby Spinach
Benefits of Mango
Mangos are rich in iron, which makes them beneficial for people who suffer from anemia.
Apply the pulp of the mango and place it on your skin for 10 minutes, then rinse off! This facial treatment helps with eliminating acne and clogged pores!
Mangos have an abundant amount of B6 which is vital for maintaining brain function. The glutamine acid content in them as well improves concentration and memory!
Mangos eliminate indigestion and acidity!
Nutriton Facts