Download this recipe sheet here
Ingredients
2 cups Unsweetened Cashew Milk
2 Peaches (pitted)
2 tbsps Pitted Dates
1/2 cup Vanilla Protein Powder
1 tsp Cinnamon
2 tbsps Ground Flax Seed
2 tbsps Coconut Butter
3 cups Baby Spinach
Directions
Place all ingredients in your blender and blend until smooth. Pour into a glass and enjoy!
Notes
No Cashew Milk: Use almond, rice, coconut or your choice of alternative milk instead.
No Dates: Sweeten with maple syrup, honey, or bananas instead.
Storage: Refrigerate in a sealed mason jar up to 24 hours. Shake well before drinking.
More Protein: Add hemp seeds, a scoop of protein powder or spoonful of nut butter.
More Fiber: Add ground flax seed.
Join the Epic Gut Cleanse!
Our next Epic Gut Cleanse challenge kicks off March 14th!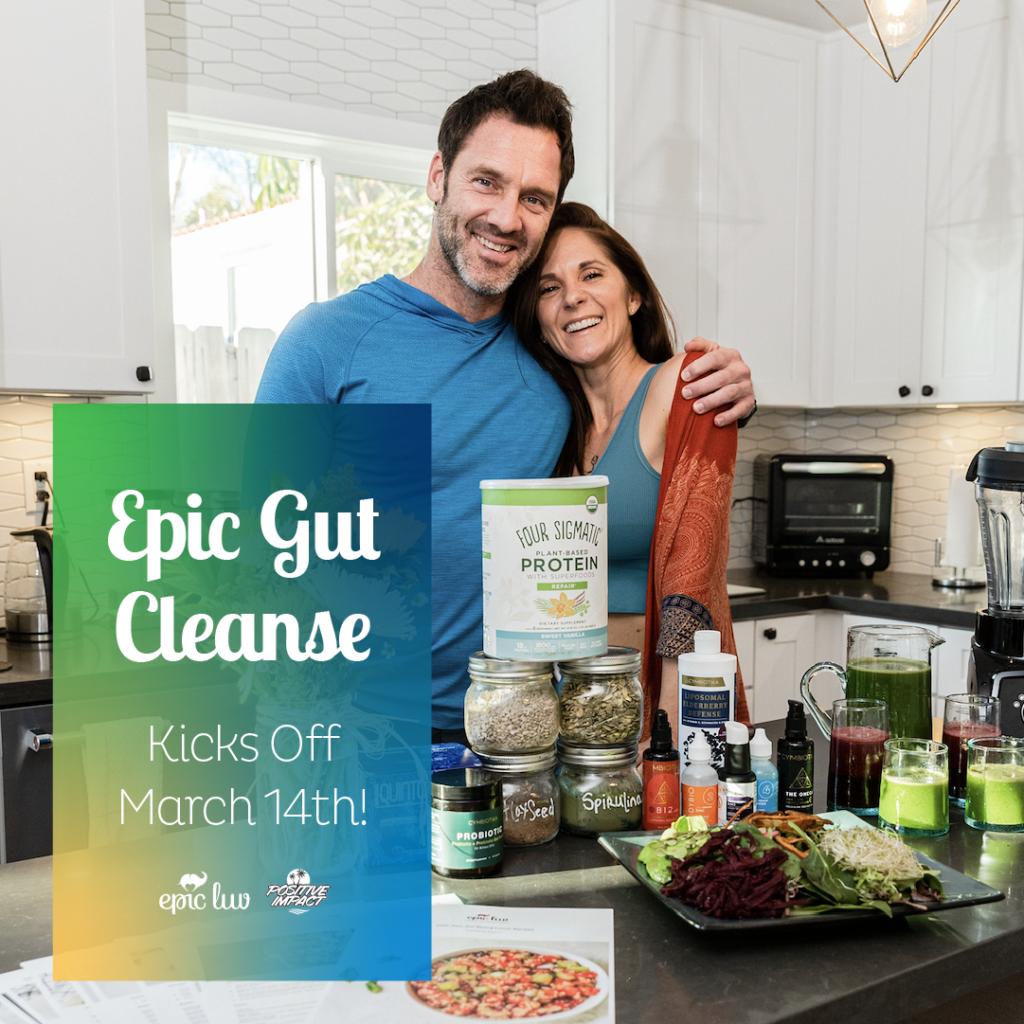 It takes 21 days to make or break a habit. During this program you will remove major toxins, add in nutritionally beneficial foods and supplements, and jump start your body back into living in a state of balance.
Join the challenge today for access to:
12 NEW Clean Gut Approved Recipes
7 NEW Smoothie Recipes
NEW High Quality Supplements List
Weekly Zoom Calls for Support and Accountability
18 On-Demand Cooking Videos
Food Do's and Don'ts List + Tips
12 Hour Deep Detox & Level Up Worksheets