8 ingredients | 10 minutes | 3 servings
Ingredients:
3 Peach (pits removed, sliced)
1 cup Cherry Tomatoes
1/3 cup Red Onion (sliced)
1/2 cup Feta Cheese (crumbled)
2 tbsps Extra Virgin Olive Oil
1 tbsp Raw Honey
1/4 tsp Sea Salt
2 tbsps Basil Leaves (chopped)
Directions:
In a bowl, combine the peaches, tomatoes, and onions. Top with crumbled feta then drizzle the oil and honey over top. Season with salt and top with basil. Divide evenly between bowls and enjoy!
---
Women, Hormones & Food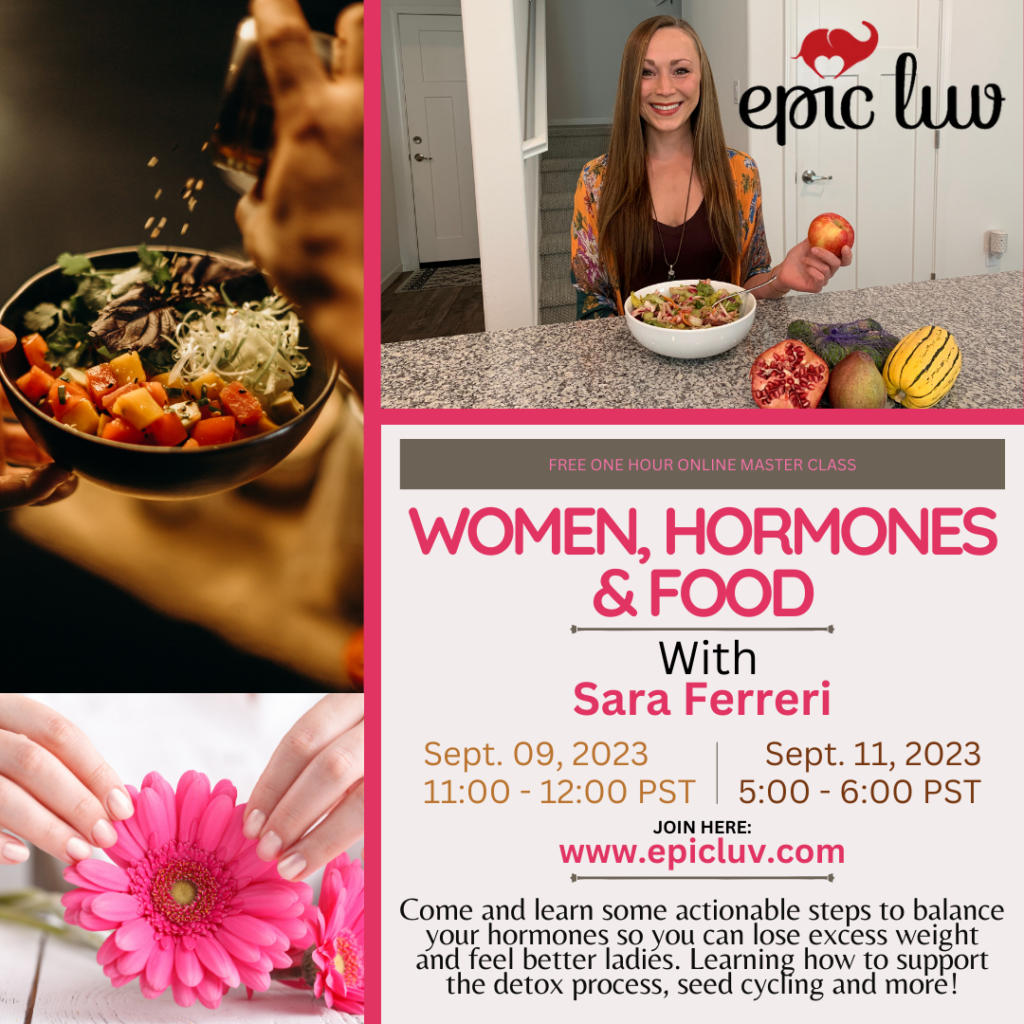 Come and learn FREE actionable steps with EpicLuv's Registered Nurse, Sara Ferreri, to balance your hormones so you can lose excess weight and feel better ladies. Learning how to support the detox process, seed cycling and more!