7 ingredients | 25 minutes | 1 serving
Ingredients:
1/4 cup Quinoa (dry)
1 cup Water
1 cup Kale Leaves (destemmed and chopped)
1/2 Banana (sliced)
1/2 Lime (juiced)
1/2 Avocado (medium)
2 tbsps Vanilla Protein Powder
Directions:
Cook the quinoa according to the package instructions. Let cool.
While the quinoa is cooling, add the remaining ingredients to a blender and blend until smooth.
Add the quinoa to a bowl and pour the smoothie over top. Enjoy!
Notes:
Leftovers
Refrigerate in an airtight container for up to one day.
Additional Toppings
Shredded coconut, kiwi, hemp seeds, and/or chia seeds.
Make Ahead
Cook the quinoa ahead of time to save prep time when making the smoothie bowl.
---
Join the Epic Gut Cleanse!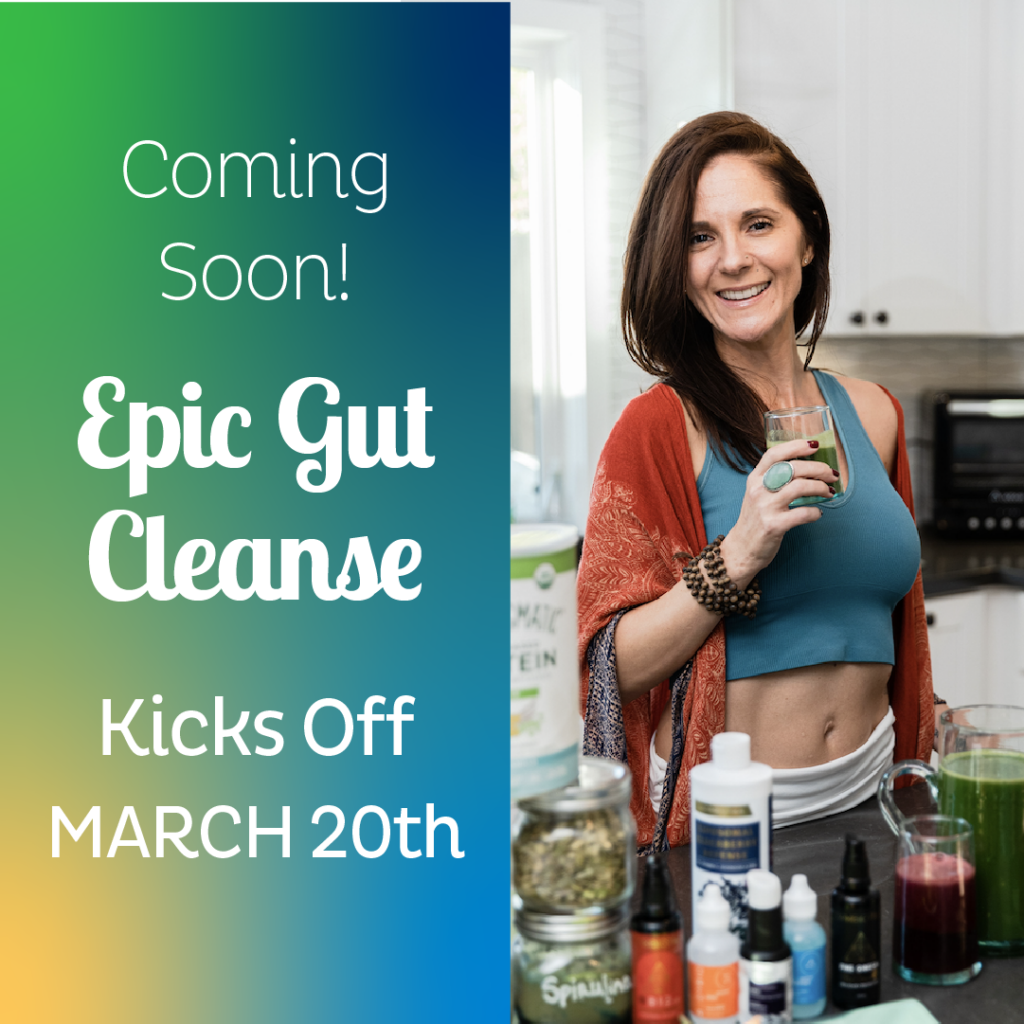 remove major toxins, add in nutritionally beneficial foods and supplements, and jump start your body back into living in a state of balance.
Join today for access to:
High Quality Supplements List
Suggested High Quality Brands for Products
Suggested High Quality Food Brands to support the cleanse
Weekly Zoom Calls for Support and Accountability
18 On-Demand Cooking Videos
Food Do's and Don'ts List + Tips
12 Hour Deep Detox & Level Up Worksheet