13 ingredients | 35 minutes | 2 servings
Ingredients:
1 Zucchini (sliced)
1/2 Orange Bell Pepper (medium, chopped)
1/3 cup Red Onion (cut into chunks)
1 cup Mini Potatoes (quartered)
1 tsp Coconut Oil
Sea Salt & Black Pepper (to taste)
1/2 cup Quinoa
1/3 Cucumber (large, diced)
1 stalk Green Onion (thinly sliced)
3 tbsps Tahini
2 tbsps Water
1 tsp Honey
1 tbsp Cilantro (for garnish, optional)
Directions:
Preheat the oven to 400°F (205°C) and line a baking tray with parchment paper.
Arrange the zucchini, bell pepper, red onion, and potatoes on the tray. Toss with coconut oil and season with salt and pepper. Cook in the oven for 15 to 20 minutes or until the vegetables are tender.
Meanwhile, cook the quinoa according to the package directions. Once cooked, fluff with fork and let it cool. Mix the quinoa with cucumber and green onion.
Whisk together the tahini, water, and honey to make a dressing. Season it with salt and pepper.
Divide all of the ingredients evenly between bowls. Top with cilantro, if using. Serve with the dressing and enjoy!
Notes:
Leftovers
Refrigerate in an airtight container for up to three days.
Serving Size
One serving is equal to approximately one cup.
More Flavor
Add corn and grated carrots. Top with Parsley.
No Coconut Oil
Use any other oil on hand.
No Quinoa
Use couscous or rice instead and adjust the cooking time as needed.
---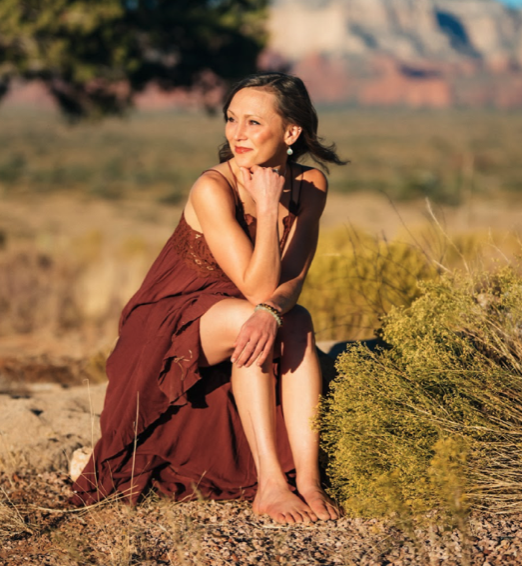 Are you looking for more support, accountability, or education about nutrition and healthy eating? EpicLuv's Registered Nurse, Sara Ferreri, is a simple phone call away! Her passion is to help clients heal from the root cause of physical ailments by addressing their nutrition, gut health, and lifestyle choices; as well as mental, emotional, and spiritual well-being.
Click the button below to schedule a call free 30-minute call today if you want to simply talk through your challenges and see what kind of custom plan we can build together!