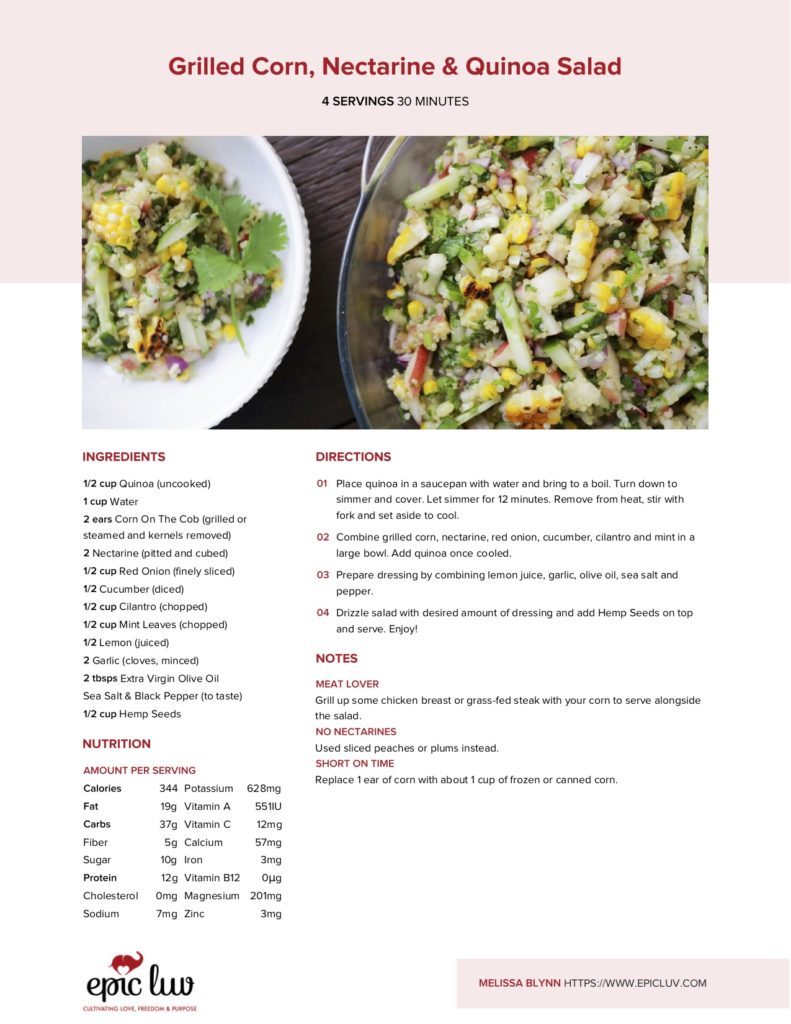 Ingredients
1/2 cup Quinoa (uncooked)
1 cup Water
2 ears Corn On the Cob (grilled steamed and kernels removed)
2 Nectarine (pitted and cubed)
1/2 cup Red Onion (finely sliced)
1/2 Cucumber (diced)
1/2 cup Cilantro (chopped)
1/2 cup Mint Leaves (chopped)
1/2 Lemon (juiced)
2 Garlic (cloves, minced)
2 tbsps Extra Virgin Olive Oil
Sea Salt & Black Pepper (to taste)
1/2 cup Hemp Seeds
Benefits of Nectarines
Nectarines are low in calories. Has as few as 60 calories.
They keep blood sugar in check and have a glycemic index in the low 40s.
One nectarine contains up to 9% of your RDA of copper in it. Copper is an essential mineral that helps our body absorb iron and prevent anemia.
Promotes better digestion due to the fiber content.
Nutrient Facts