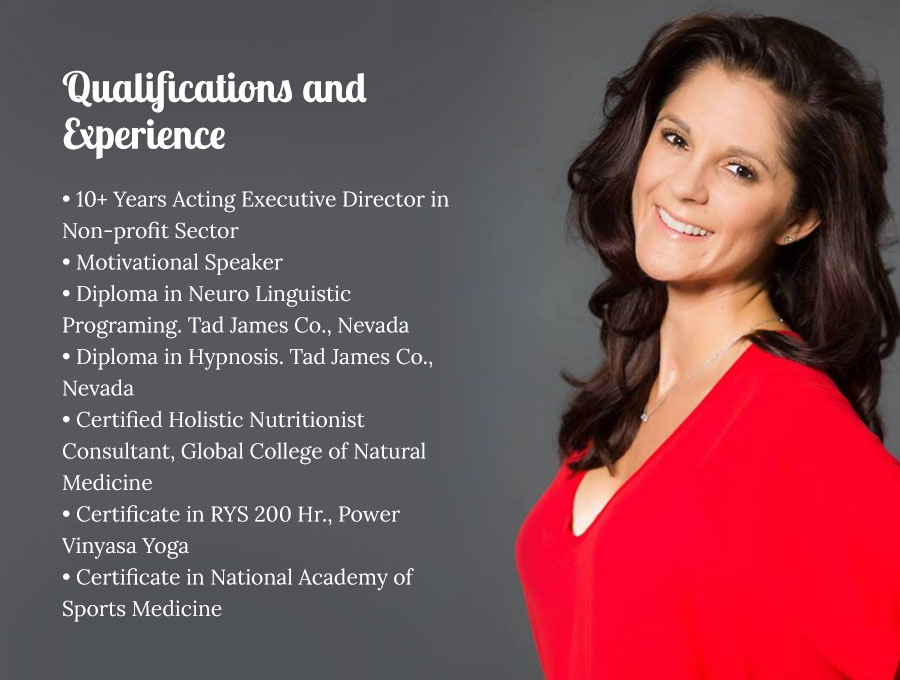 Founder, Melissa Blynn, fused her passion for health, wellness, and nutrition with her innate drive to help others, and EpicLuv was born!
Having a strong background in nutrition and physical fitness, Melissa understands the importance of choosing a healthy lifestyle and implementing a balance between mind and body behaviors. She has dedicated years of her life to philanthropic work, teaching children and adults about nutrition and physical fitness and coaching them on how to lead healthier lives. Through her charitable endeavors and time serving others, Melissa recognized an inherent need for educating others about health and wellness, prevention, emotional intelligence, and cultivating self-management. This has been her priority since 2009 and in 2018, she founded EpicLuv with the mission of creating opportunities and platforms to motivate, inspire, and encourage women and men to take accountability of their lives to discover their own EpicLuv.
In addition to serving as Founder of EpicLuv, Melissa served as the acting Executive Director of a Create a Change from 2012-2018. In this role, she served children in at-risk elementary schools throughout the Clark County School District in Las Vegas, Nevada, using "edible education" to introduce children to a positive and healthy relationship with food. She also facilitated public speaking engagements all over the world, striving to create a positive impact on the health and wellness of the next generations in Las Vegas, Nevada, and across the globe.
Melissa truly believes, "The freedom we seek is the ability to Luv beyond measures once we truly know who we are! Breaking all self-limiting beliefs and re-designing a life filled with love, freedom and purpose. Health truly is the foundation for your greatest wealth!" She is honored to be living her passion and helping women, men, and children live a healthier life and discover their own EpicLuv!
Meet Jenna Paxson
My name is Jenna Paxson, I am so excited to join Melissa and the Epic Luv team. A little bit about me, I am a Momma of 2, I am fluent in Sign Language, a Reiki and breathwork facilitator, and a travel lover! I love spending my weekends going to the beach, hiking with my girlfriends, and spending time with my family! I am so excited to be a part of your healing.