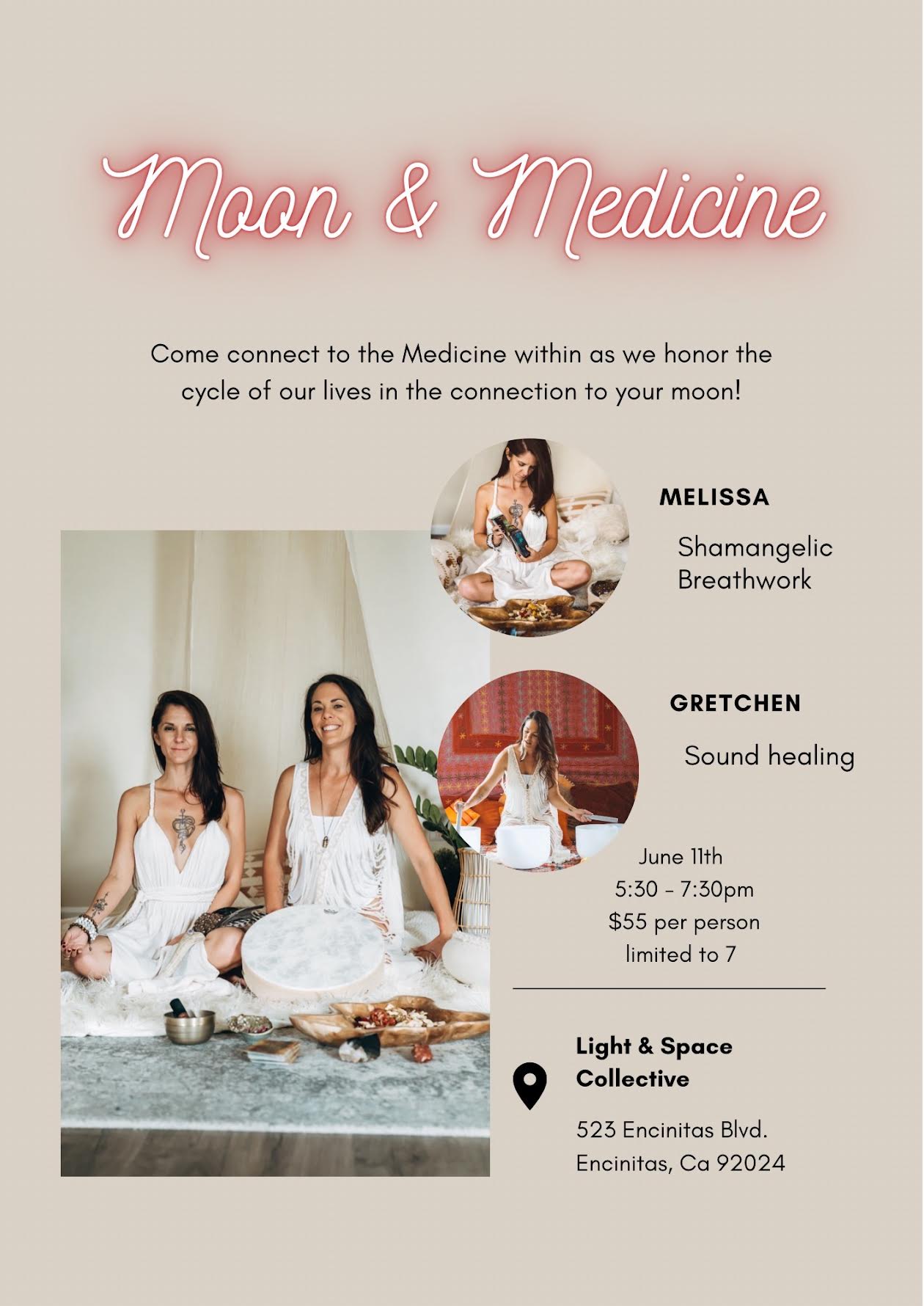 Ladies, come connect to the medicine within as we honor the cycles of our lives in connection to your moon!
We will gather this moon cycle to connect to our cyclical essences, call forth the sensations and feelings deep within and transmute by breath and sound to what no longer is serving us for our highest good so we can be more in alignment to our inner knowing!
This Moon & Medicine Circle is a sacred unity circle that will support your deep journey within, give you deeper tools of understanding and create the energetic space to release what has been holding you back!