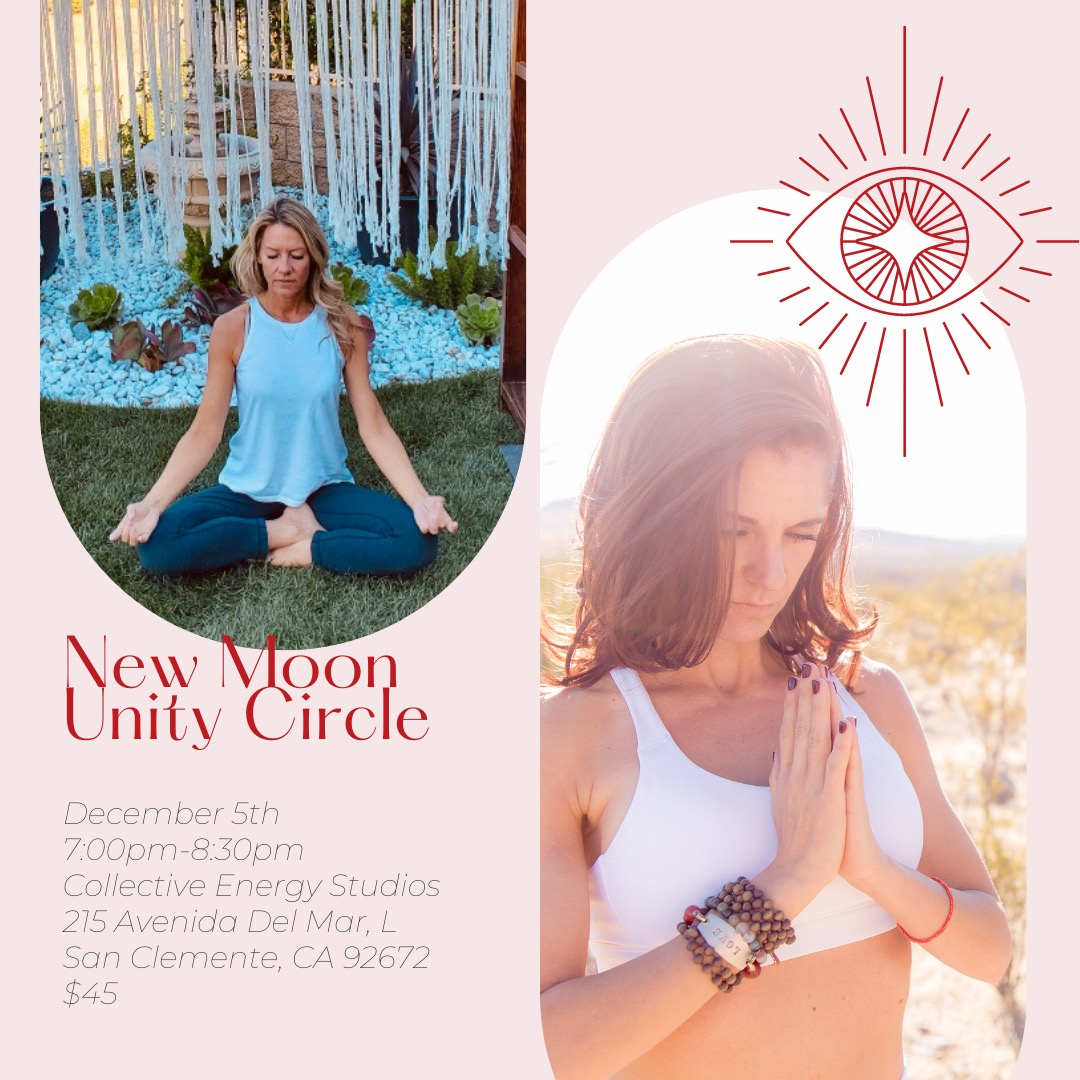 We will gather on this New Moon to honor Ancestral Rituals, discuss astrological elements, and embrace connection to inner-self.
As a communal circle you will receive guided Breathwork and Reiki Energy Healing to enhance your awareness, bringing about your souls inspiration and deep clarity for epic new beginnings.
The New Moon brings forth reflection, receptivity and renewal. This sacred unity circle will harness the potency of the current lunar energy for a journey into deep introspection, holding space, and intention setting.