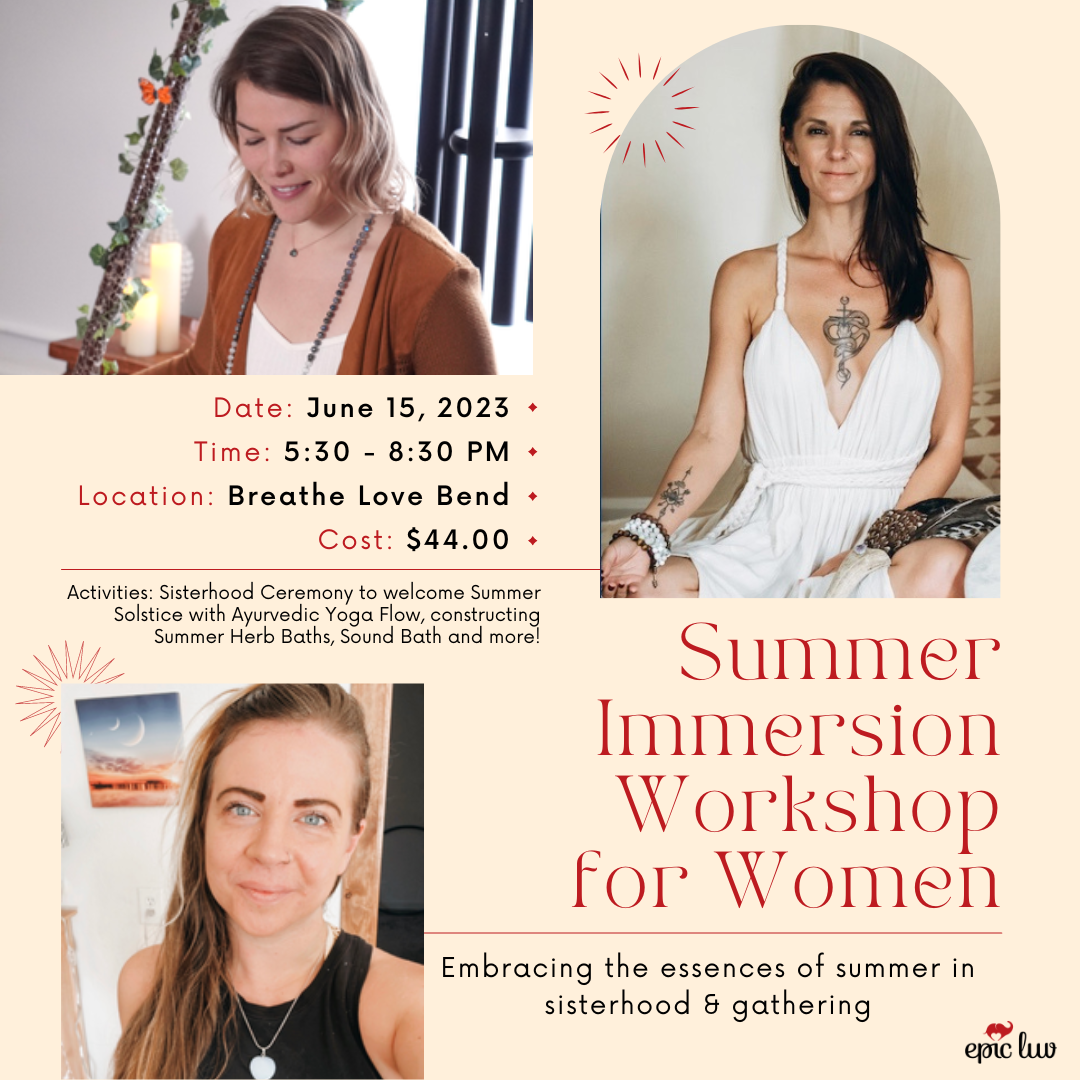 Embracing the essences of summer in sisterhood & gathering
Join Melissa, Carolyn and Kate as the power of three come together to welcome the Summer Solstice in Ritual!
Carolyn will be offering an Ayurvedic yoga flow for summer. Doing a slow vinyasa flow and ending with some yin and restorative poses. We will focus on grounding movement and breath that will help calm the nervous system and bring the body and mind into balance during the yang season of summer.
Melissa is a Feminine Embodiment Coach and Somatic Therapist that will be offering her magic in the power of RITUAL! She will be discussing the power and deep wisdom of healing with herbs as a sacred feminine ritual and together during this Summer Solstice, you will be making your own herb infused medicine bag!
Kate is a sound journey facilitator and with her help, she will be anchoring in the rituals we do together as well as the powerful intentions we set during this summer solstice with her gift of sound!
Kate's intention is to provide us with an environment that activates a deep states of restoration, peace, and harmony.