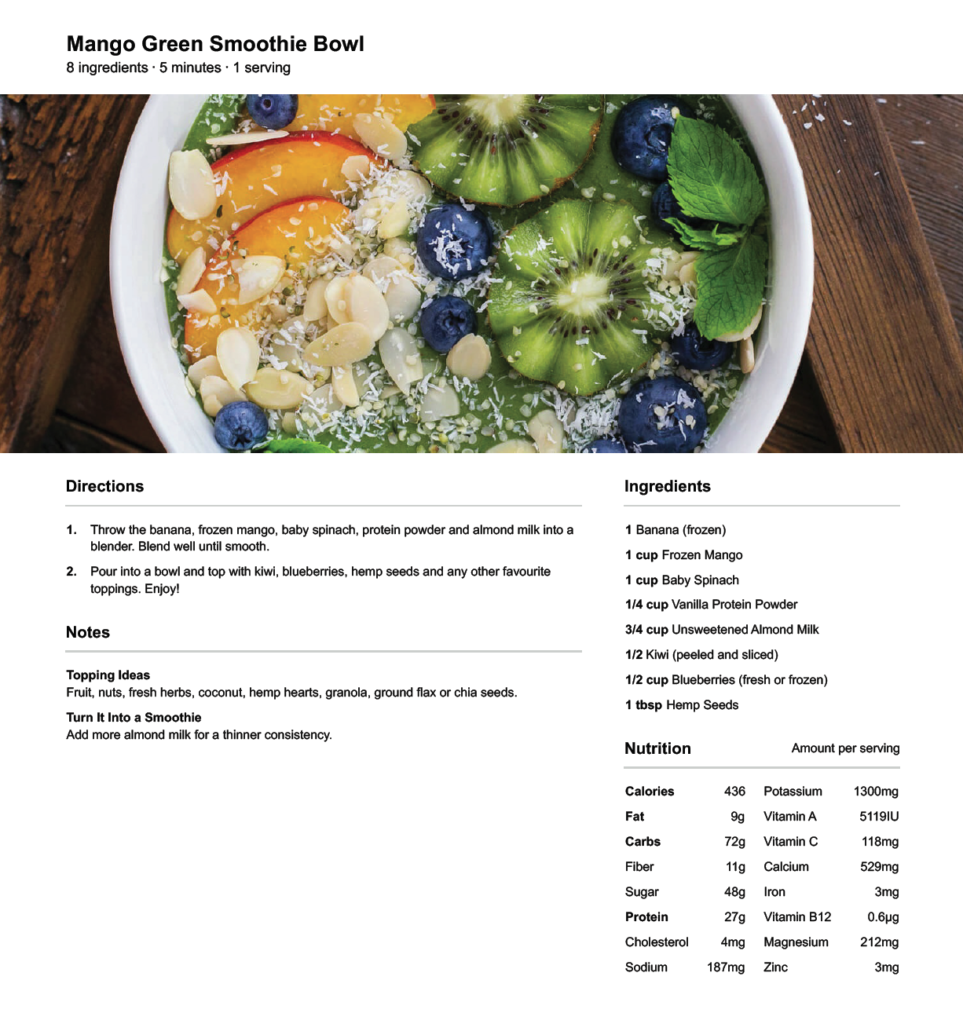 This recipe and more are included in July's EpicLuv Recipe Book! Download it for free here.
Ingredients:
1 Banana (frozen)
1 cup Frozen Mango
1 cup Baby Spinach
1/4 cup Vanilla Protein Powder
3/4 cup Unsweetened Almond Milk
1/2 Kiwi (peeled and sliced)
1/2 cup Blueberries (fresh or frozen)
1 tbsp Hemp Seeds
Directions:
Throw the banana, frozen mango, baby spinach, protein powder and almond milk into a blender. Blend well until smooth.
Pour into a bowl and top with kiwi, blueberries, hemp seeds and any other favorite toppings. Enjoy!