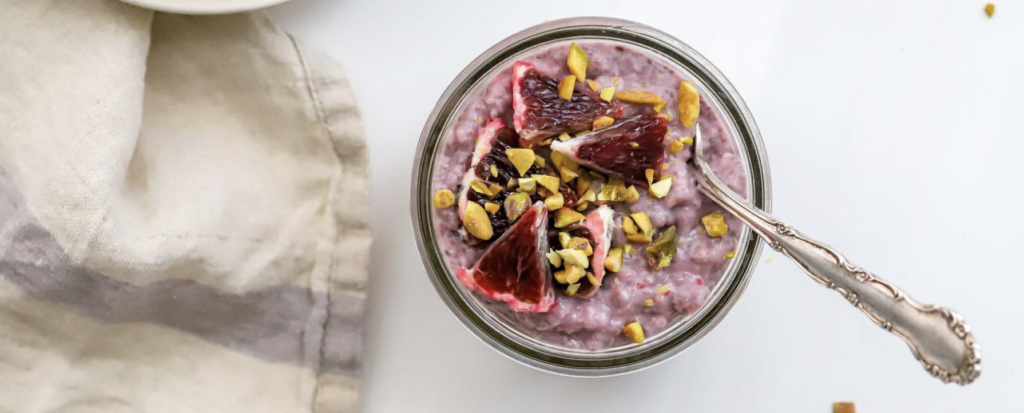 Ingredients
2 Blood Oranges (small)
1/4 cup Chia Seeds
1/2 cup Unsweetened Coconut Yogurt
1 tbsp Pistachios (roughly chopped)
Directions
Peel half of the blood oranges and chop them. Set aside for garnish. Juice the other half. Set the juice aside and discard the juiced orange.
In a medium bowl, combine the chia seeds with the coconut yogurt and orange juice. Whisk well to combine. Refrigerate for at least 20 minutes or overnight to thicken.
Divide evenly between bowls or containers. Top with the chopped orange and pistachios. Enjoy!
Notes
Leftovers: Refrigerate in an airtight container for up to five days.
No Coconut Yogurt: Use Greek yogurt instead.
Nut-Free: Use sunflower seeds instead of pistachios.
More Flavor: Use vanilla coconut yogurt, or add a dash of vanilla.