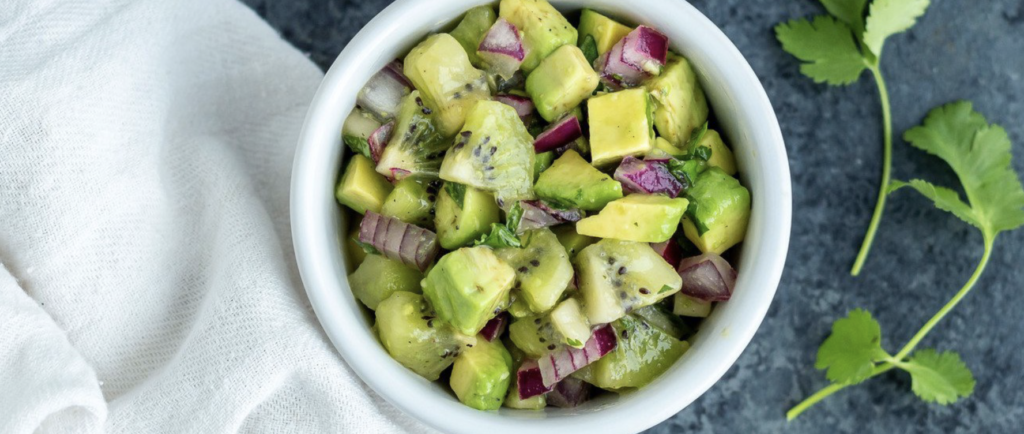 Ingredients
2 Kiwi (peeled and chopped)
1 Avocado (chopped)
1/4 cup Red Onion
1/2 Lime (large, juiced)
1 1/2 tsps Extra Virgin Olive Oil
3 tbsps Cilantro (chopped)
1/4 tsp Garlic Powder
Sea Salt & Black Pepper (to taste)
Directions
In a mixing bowl combine the kiwi, avocado, and red onion.
Add the lime juice, olive oil, cilantro and garlic powder.
Season with salt and pepper and more lime juice to taste if needed. Enjoy!
Notes
Leftovers: Refrigerate in an airtight container for up to one day.
Serving Size: One serving is approximately 1/2 cup of salsa.
More Flavor: Add fresh garlic, jalapeño, or ground cumin.
Serve it With: Tortilla chips, on salads, or beside protein of choice.
No Red Onion: Use yellow onion or green onion instead.