8 ingredients | 10 minutes | 1 serving
Ingredients
1 cup Frozen Banana
1/2 cup Cauliflower Rice (frozen)
1 tbsp Ginger (fresh, grated)
2 tbsps Cacao Powder
2/3 oz Collagen Powder
1 tsp Orange Extract
1 Navel Orange (peeled, chopped, divided)
1 tbsp Cacao Nibs (optional)
Directions
Add the banana, cauliflower rice, ginger, cacao, collagen, orange extract, and half of the orange to a blender or food processor and blend until a smooth consistency is achieved. You may need to stop and scrape down the sides or use a tamper while blending.

Transfer to a bowl. Top with the remaining orange and cacao nibs. Enjoy!
Kick Start the New Year: Epic Body Transformation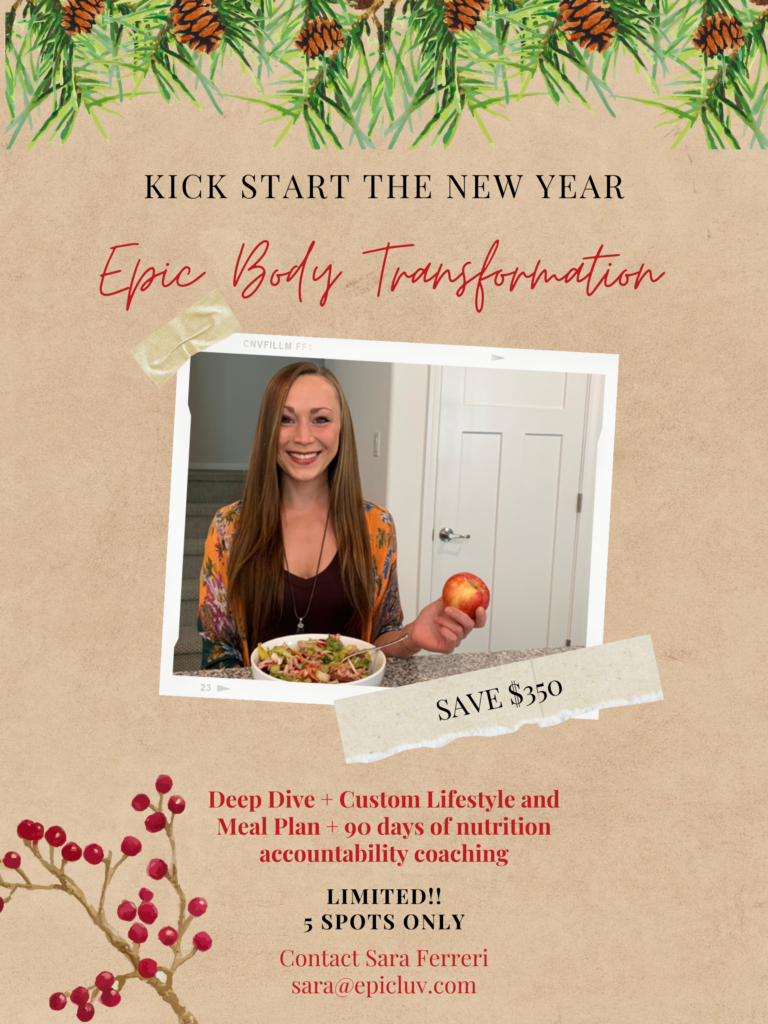 If you're seeking ways to improve and enhance your relationship with food in the New Year, reach out today to EpicLuv's Registered Nurse, Sara Ferreri! Her Epic Body Transformation program is limited to 5 spots. It includes a deep dive into your current relationship with food, the development of a custom lifestyle and meal plan, and 90 days of nutrition accountability coaching!
Join now and save $350!
Book your FREE Discovery Call with Sara to see if Epic Body Transformation is a good fit for you!