I am sitting in my home office writing this today realizing that we have hit a full 30+ days of social distancing and quarantine (at least in Las Vegas). I am sure it is a similar time frame for you.
I am also sure that there are many of you out there reading this right now that feel like even though you're in a constant state of doing the same thing day in and day out from inside the walls of your familiar home, you are feeling uncertain and even out of control.
You're unsure of when "normal" will return.
You don't know when you're going to be able to literally hug your loved ones again.
You're fearful of losing your job. Or you already have and have no clue when you will be able to get a new one.
You're anxious about the unpredictability of it all.
You only see the downside in your day to day activities and find it almost impossible to identify any upsides to your day.
Pessimism, my friend, is taking over your outlook on life.
With 30 days in and many more days to go (I won't even put a number on it as it changes daily), it's no wonder most of us are falling into the pessimistic trap.

Human beings and our negativity bias
First, you should know that you as a human are literally hardwired with a negativity bias. Mother nature gave us this bias to help overestimate threats and keep us out of harm's way. It is natural for you to be overly pessimistic during this time.
Seriously, go easy on yourself. I just needed you to know that your brain is hardwired to negatively respond to unknown circumstances.
But there is a way to battle your negativity bias.
Your greatest power in this moment is perspective.
Perspective can victimize you or empower you. When you look for the upside in a downside situation and figure out what you can control and what you can't, it's easier to accept whatever is beyond your control. Your best ally is to find the opportunity in the difficulty during an uncontrollable situation instead of the difficulty in the opportunity."

Forbes
How will you shape your perspective?
There are some key questions that I want to ask you so that you can start to create a path away from pessimism and redirect to optimism. And in turn, you should be asking yourself these questions daily as well:
What is this experience bringing to you?

What are the highest possible outcomes that will come to you during this time in isolation?

What have you realized you wanted to change once this is all over?
By focusing on these questions, you will begin to shape a new perspective, a new narrative. By asking yourself these questions daily, you will tap into the curiosity parts of your brain and create an opportunity for NEW perspectives to be born and created from a time of crisis.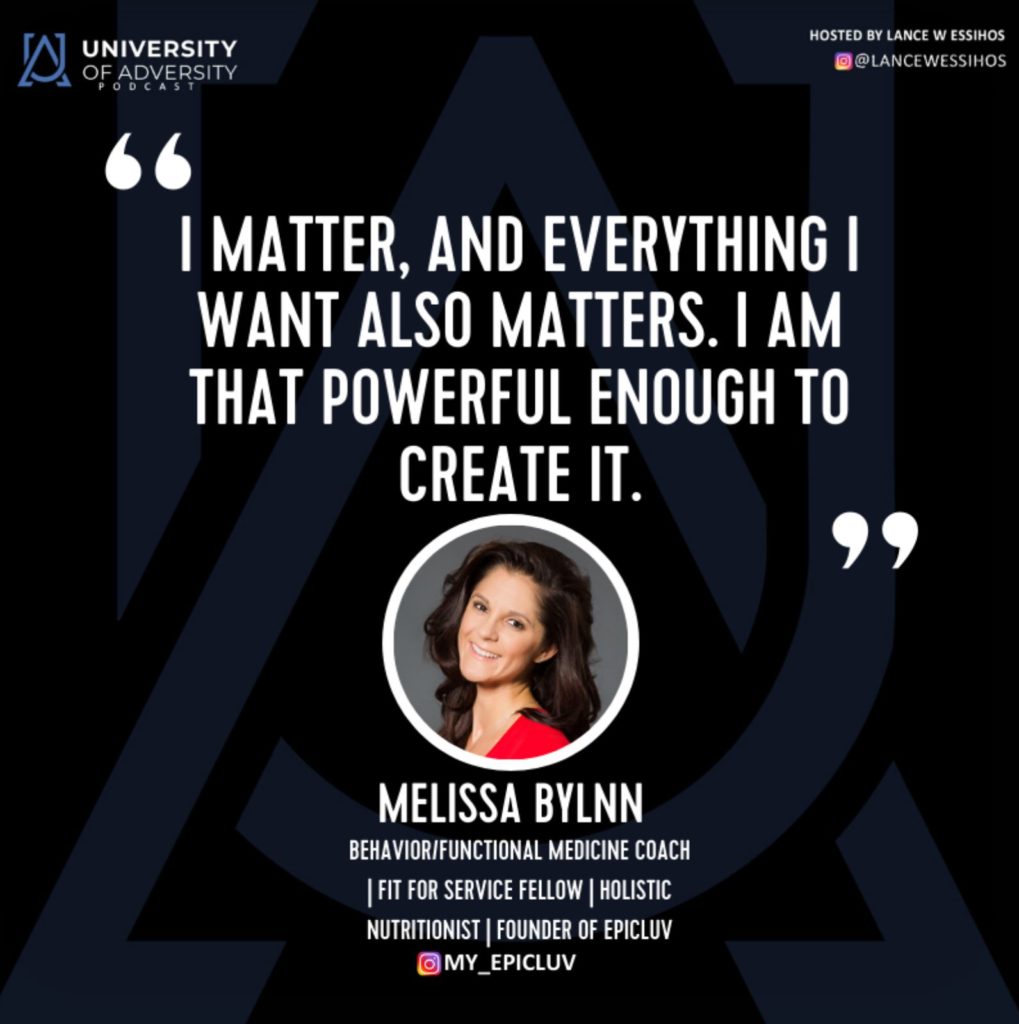 Why optimism matters
The research is pretty clear. Fear, misery, doubt and pessimism exacerbate stress, cloud decision-making and weaken the immune system. In contrast, faith, optimism, and determination make us better able to handle tough times. (The National Interest)
Not only is optimism important now more than ever, studies have shown the effect it has on our mental health and well being. And as mentioned in my last post about HOPE in uncertain times, mental health will be a very real challenge for many during this time.
"[Adverse] thoughts and many others can begin to deplete our mental reserves, and as a result cause us a great deal of anxiety. Normally, when faced with a distressing situation, we might look for something to distract ourselves or an active way to solve the problem, through an activity or interaction with someone else. But with limited options and so much time on our hands, protecting ourselves against the coronavirus could mean facing a daily influx of adverse thoughts, which can have a detrimental effect on our overall state of mind."

BrainsWay
Feelings of loneliness, isolation, depression, scarcity, uncertainty and a slew of other heavy emotions are coming to the surface for many. So how do we break the addiction to negative thoughts and emotions?
Actions to take for an optimistic mindset
The process starts by implementing daily practices that evoke optimism.
You see, by consciously practicing optimism during a time when you need it the most is a great moment to decide to start implementing new rituals around your state of mind. This in turn impacts your overall body.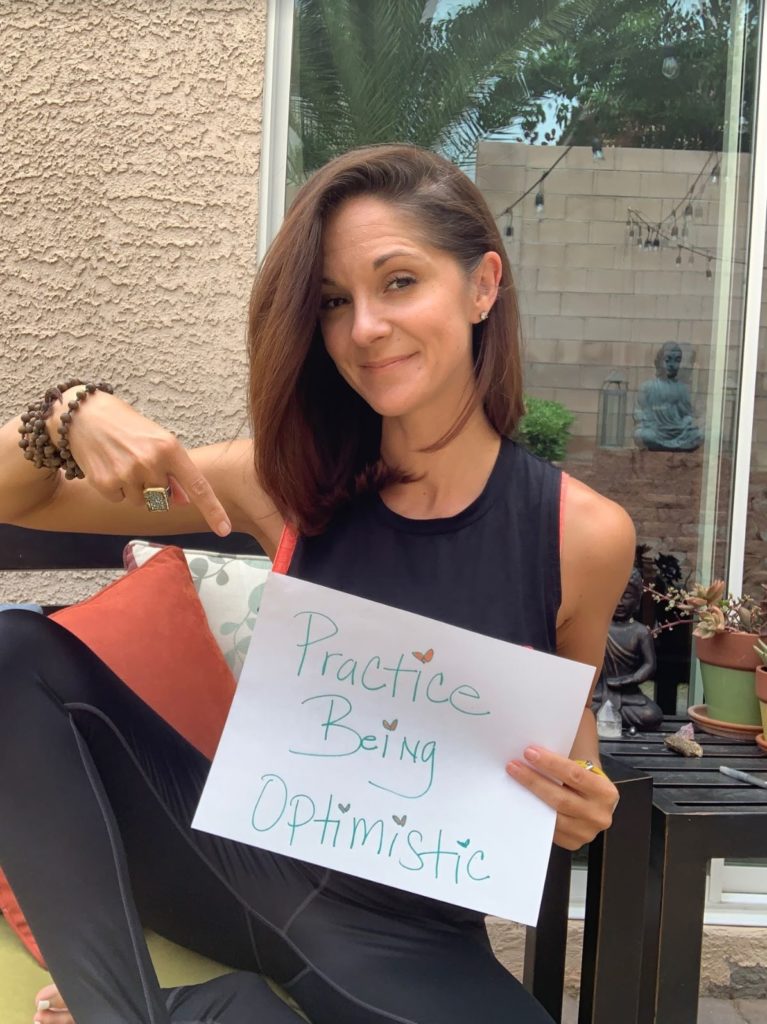 The truth is, by practicing optimism you are taking back your power to physically change the makeup of your own brain and lead the kind of life you want to lead.
So let's start with some different ways you can practice right now – especially since we all have the gift of TIME right now more than ever.
Here are a few steps that you can take today to start approaching life (and changing your powerful perspective) with more optimism. Because let's face reality…with another 30+ days in quarantine, you must take RADICAL responsibility for your thoughts, take the time out to PRACTICE what you think about, and examine how you SEE the world around you right NOW!
Actions to take (and resources to support) for an Optimistic Mindset:
Analyze your thoughts, give yourself credit. Dr Joe: Your Thoughts are Connected to your FUTURE!


Think of your strengths and make a list of them. This is a hard practice but I believe you can do it. Ask yourself how your strengths can bring GOOD to others right now?


Envision what you would like your future to be! Dr. Joe Dispenza: How to Visualize Your Future & Manipulate Reality


Minimize the negative. You have control of what you watch and listen to! The key is to focus more on the positive and don't let negative events kill your self-confidence. Learn the POP up method by Success Training Co here.


Start a journaling Practice. Download my EpicLuv Daily Ritual Guide here and watch how you allow things to come in and out of your thoughts freely. Focus on surrender, prayers, and intentions. Do this practice daily and watch what shifts in the next 30 days for you!
If you take away ONE thing from this post:
Keep in mind that the more you practice challenging your thought patterns, the more automatic it will become. Don't expect major changes in thinking right away, but do expect them to become ingrained over time.
With EpicLuv,
Melissa