First, let me start this month's blog off by being radically honest! I used to be a glass-half-empty gal. It's true. Before really understanding how the brain works and how the negative bias in all of us can wreak havoc on our mental health, my nervous system was hardwired in the sympathetic (fight or flight) mode.
My behaviors were following an old outdated belief system of anxiety, stress, worry, rushing and scarcity mindset. This over time not only impacted my happy feel good chemicals but the side effects were wreaking my health. For me, by the time I was in my early 30's I had full blown adrenal fatigue.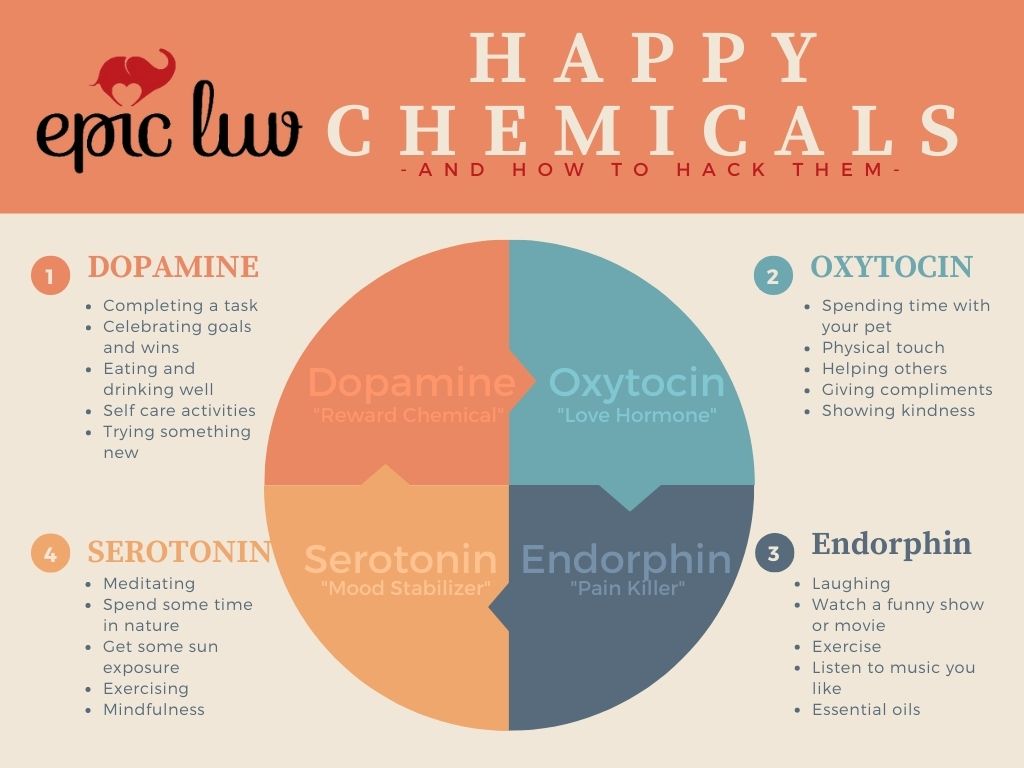 My belief system was fueling my day to day behaviors and that consistency only hardwired me to (FEEL) out of balance and (THINK) unhappy, fearful thoughts!
For me it took a radical SHIFT when I realized I was dying from the inside and my mind and body needed an overhaul.

But before we talk about how to make the shift, let's discuss how the benefits impact us!
The Benefits of Practicing Gratitude & Generosity
Numerous studies are demonstrating how gratitude journaling can increase one's happiness. Others show that inflammation in one's body can decrease. Each study offers insights into how a person can improve their overall health and well-being […] Expressing gratitude reduces stress, increases optimism, and changes your brain.

postivepsychology.com
FACT: Our perspective influences everything. As I shared in my post about the importance of optimism, we as humans are hard-wired with a negative bias. We are also creatures of habit. Therefore, our past and our lifelong, deep-ingrained habits play a large role in the way we "view" or perceive things.
The Good News: Making relative, repeatable, and consistent changes in your approach to life makes a big difference. Having a solid gratitudes practice is integral to changing your approach to life and the view of what you "choose" to see.
So here is what I did…
I stated to embrace the practice of Loving Discipline
Loving Discipline: The act of choosing one small ritual that I wanted to incorporate into my day that would leave me feeling calm, clear, joyful and open to unlimited possibilities versus focusing on the old limiting belief patterns!
You see, nothing changes if nothing changes! And how you do one thing is how you do EVERYTHING!
So I started off at the time with a very proud behavior starting in November through December called "The Gratitude and Generosity" Challenge!
This was a challenge that was designed to get me OUT of my own mindset and shift my nervous system into a more Parasympathetic (rest & restore) state.
I knew I needed to practice new behaviors to get new results!
I knew I needed a challenge to hold me accountable and help increase my dopamine and oxytocin levels for my mental health!
So I am here to say this formula WORKS and I am here to help you make this mind and body shift this holiday season!
Join me starting November 11th through December 11th for the Gratitude and Generosity Challenge!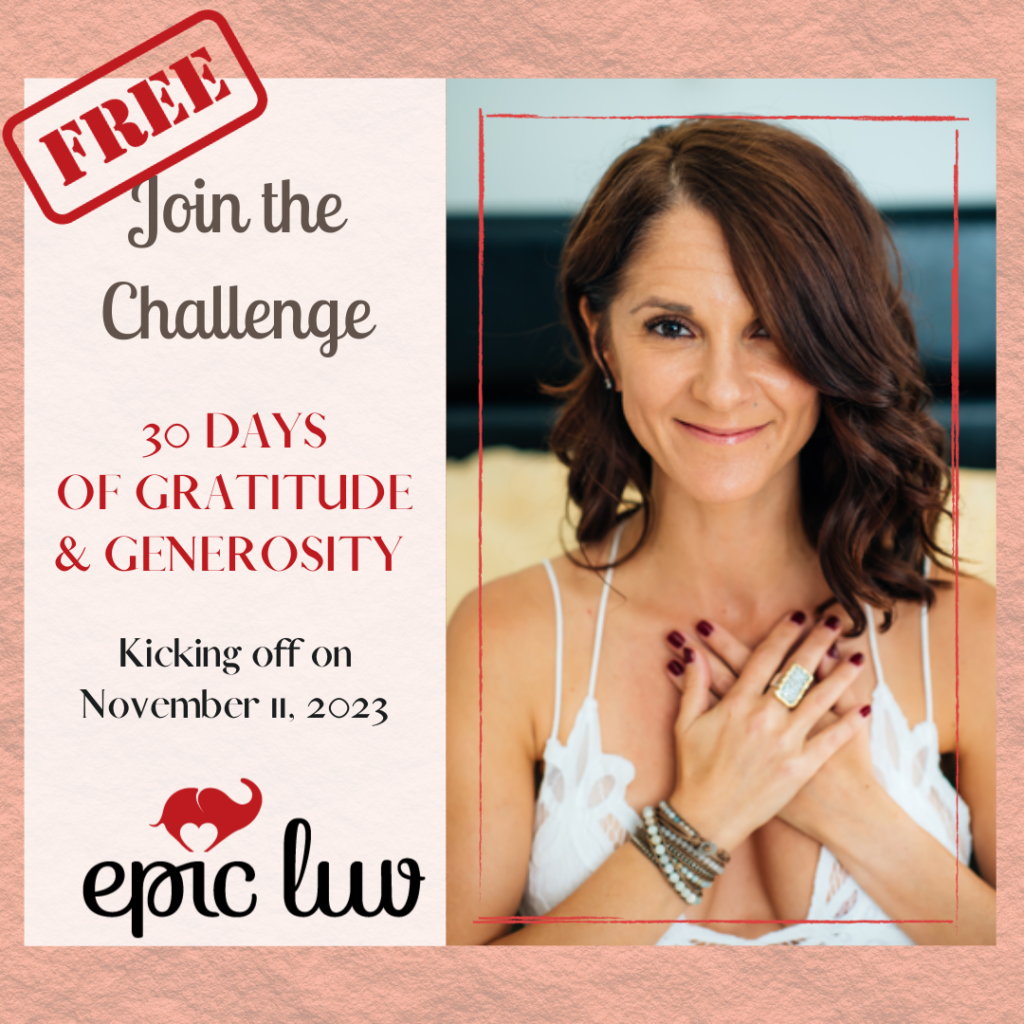 This challenge is FREE!
All you have to do is SIGN UP here for the downloadable challenge worksheet and get to tracking how you are showing up in gratitude and generosity this Holiday Season!
Remember nothing changes unless you do!
Try it today?
Try it if negativity, pessimism, hopelessness, worry…and so much more…is consuming your everyday outlook on life.
Try it if you yearn for something to change, something good to come your way.
GRATITUDE & GENEROSITY
It's a simple formula that will transform your life. Say it out loud, write it down, think it, feel it, breathe it. Gratitude. Come from a place of thankfulness every step you take. Stop focusing on the problems, focus on the solution. And the solution is simple; I already gave it to you.
If you are struggling with your mindset and getting stuck in the mindset loop of scarcity or fear mindset, let's jump on a free 30-minute Discovery Session. Book your free session today here.