8 ingredients | 15 minutes | 4 servings
Ingredients:
1/2 cup Lemon Juice
1/2 tsp Garlic Powder
1/4 tsp Sea Salt
3 cups Kale Leaves (finely chopped)
1/2 cup Parsley (chopped)
1/2 cup Green Olives (pitted, chopped)
1/2 head Cauliflower (small, chopped into florets)
2 tbsps Extra Virgin Olive Oil
Directions:
In a mixing bowl combine the lemon juice, garlic powder and salt. Add in the kale to the mixing bowl and use your hands to massage the lemon juice into the kale leaves. Mix in the parsley and olives. Set aside.
Add the cauliflower florets to a food processor and pulse until the cauliflower has a rice-like consistency. Do this in batches, if needed.
Add the cauliflower and oil to the kale mixture and stir to mix well. Season with additional salt, if needed. Enjoy!
---
In Honor of National Women's Health Month I am kicking off the Epic Self Care Challenge June 5th!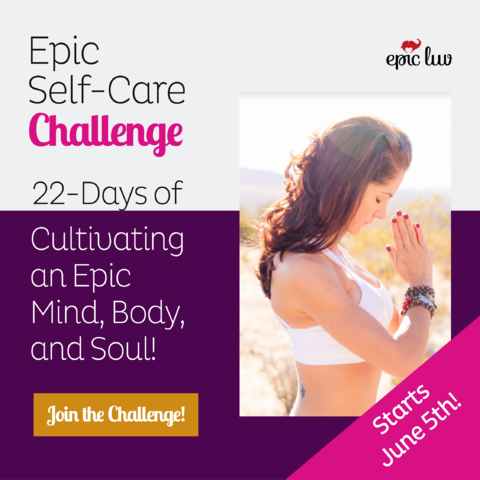 Join me LADIES In getting back to the basics with Self-Care!
Learn how to create a daily plan centered around mindfulness
Identify your core desired feelings you want to achieve
Choose from a list of over 20 suggested habits/behaviors that support your feelings
Learn how to make the small habits stick and more!
Check out how I have made self-care the foundation to my lifestyle and that I too had to learn how to make it a priority, especially being diagnosed with cancer at 18 and growing up with addicts as parents.