They say that your greatest wealth is your health and I am here to say that is 100% true!
So many of us are living in the matrix of "go go go, do do do, more more more" and not slowing down enough to pay attention to our bodies and all the cues it gives us that something is "off." 
But the truth is to really understand oneself is the greatest mastery of all things in my opinion.
In order for you to understand more about yourself, you have to be willing to push the PAUSE in your life and CLEAN out the s**t that is literally holding you back!
This is why I created my Epic Gut Program!  It is literally the permission I give myself to cleanse my body from the inside out as well as the environment I live in.  
For 21 days I am consciously "choosing" to practice my NO more.
No Caffeine
No Alcohol
No Gluten
No Sugar
No Dinner Date Nights with gfs or friends
Again, if we look at the MATRIX we all live in we are constantly "doing" and flooding our systems with things that disrupt the mind and body connections!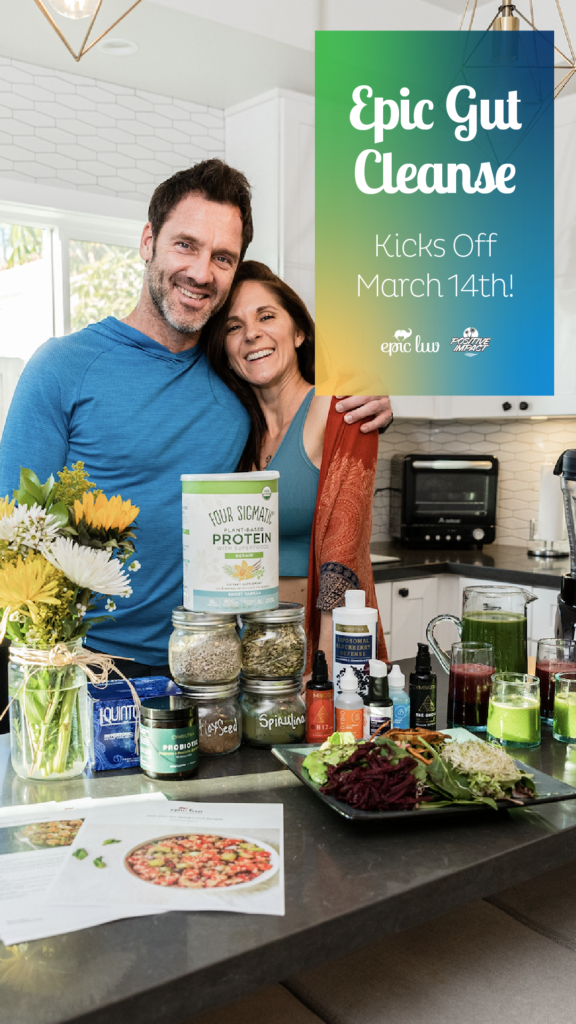 The Epic Gut is designed to help you: 
Remove
Replace
Reinoculate
Repair
And more importantly see how you are holding on to the things, behaviors and food that only harm you versus heal you.
So this is why we are personally inviting you to join us during the Epic Gut Cleanse starting March 14th! 
Join us in helping you REMOVE all the S**T (literally) that is holding you back emotionally and physically!