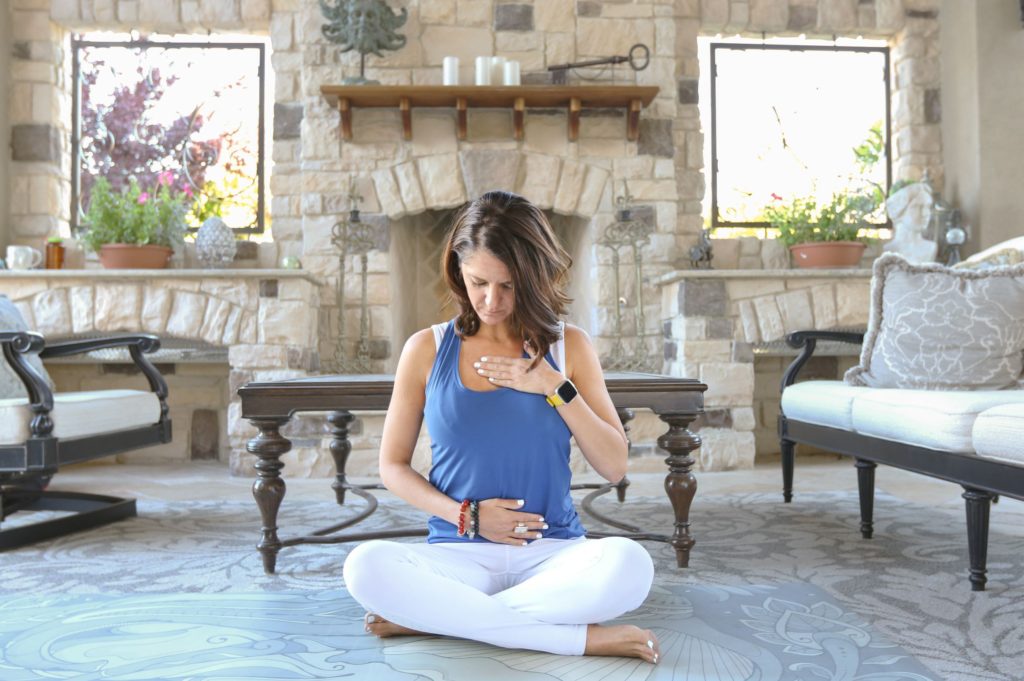 When you hear the words "self-care," what do you think about?
Does it overwhelm you? Does it make you feel like you're not doing enough so you say screw it and give up?
Well, if you answered YES to any of the above questions, know you are not alone!
Self-care encompasses all the things we do to care for ourselves physically, emotionally, mentally and spiritually.
This can range from basic self-care practices, such as cleaning our teeth and going to bed at a reasonable time to things that help you feel better but aren't as essential every day. Things such as setting some time aside for quiet reflection, treating yourself to a bubble bath, or going for a walk in nature alone are all self-care as well.
So many of us put an "expectation" on what self-care looks like that it can leave us feeling defeated if we aren't aware enough of the little ways we show up for ourselves. Which leads to giving up in general and putting your well-being at the expense of others! Saying "YES' to everyone else and leaving you feeling burned out, resentful and frustrated!
Many of us also were taught that by prioritizing ourselves or our needs, it is selfish and that you should focus your energies on other people.
FACT: The need for self care is obvious as we have an epidemic of anxiety and depression on the rise and everybody feels it.
Studies show that by engaging in self-care routines, it has been clinically proven to reduce or eliminate anxiety and depression, reduce stress, improve concentration, minimize frustration and anger, increase happiness, improve energy, and more.
Self-care over time is a practice that can lead you to more self-love and by working self-care into your routine with small, achievable steps, this will increase your self-kindness, self-love, and having a deeper form of self respect.
Self-care is a part of the answer to how we can all better cope with daily stressors. It is the stress of trying to keep up with the pace of daily life, which technology has hastened more than ever (just think how many emails come flooding into your inbox each day).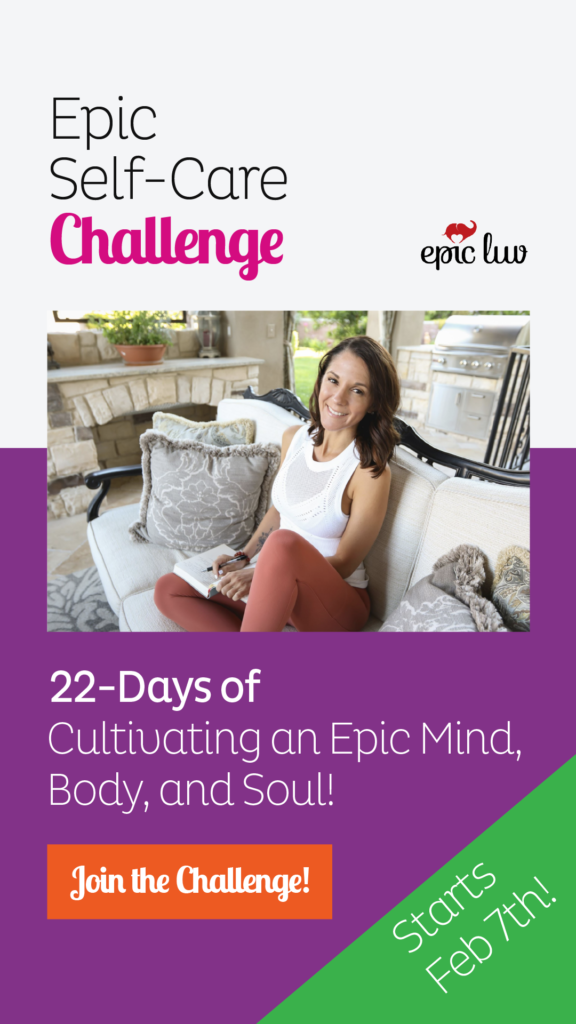 That is why I have created the 22 day Epic Self-Care Challenge! To help you get back to BASICS when it comes to making your health a priority.
Join me this month in getting back to the basics with Self-Care!
Learn how to create a daily plan centered around mindfulness
Identify your core desired feelings you want to achieve
Choose from a list of over 20 suggested habits/behaviors that support your feelings
Learn how to make the small habits stick and more!
Check out how I have made self-care the foundation to my lifestyle and that I too had to learn how to make it a priority, especially being diagnosed with cancer at 18 and growing up with addicts as parents.
Join the Challenge Today!
Kicks off February 7th!