9 ingredients | 20 minutes | 4 servings
Ingredients:
4 cups Brussels Sprouts (trimmed, outer leaves removed, halved)
2 tbsps Avocado Oil
1/2 tsp Sea Salt (to taste)
8 Barbecue Skewers
4 cups Baby Spinach
2 Pear (cored, sliced)
1 cup Pecans (crushed)
1 cup Dried Unsweetened Cranberries
2 tbsps Lemon Juice (to taste)
Directions:
Bring a pot of water to a boil. Blanch the Brussels sprouts for two to five minutes. Drain the water and pat dry. Toss the Brussels sprouts in oil and season with salt.
Pierce the Brussels sprouts onto the skewers.
Grill over medium-high heat for about four minutes per side, until tender and slightly charred.
Divide the spinach, pear, pecans, cranberries, and grilled Brussels sprouts onto plates. Drizzle with lemon juice and enjoy!
---
Women, Hormones, & Food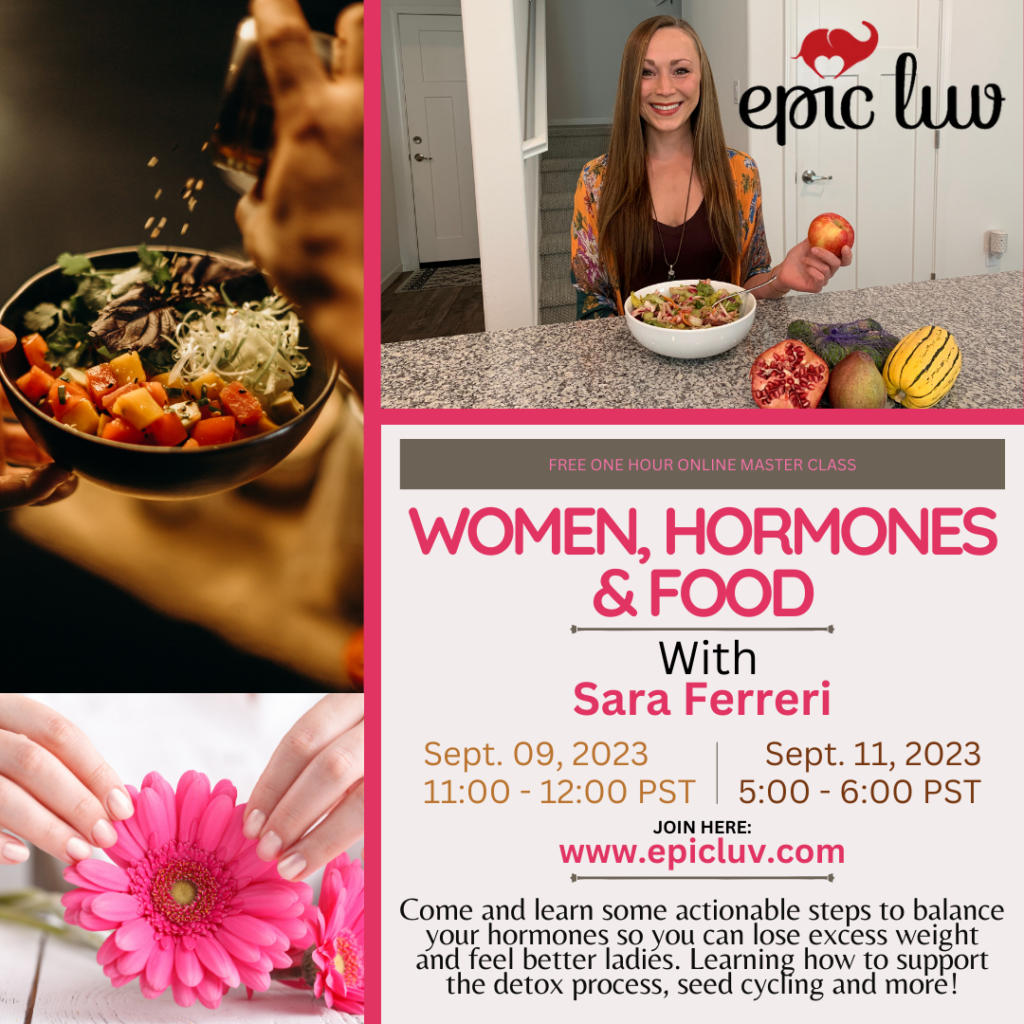 Come and learn FREE actionable steps with EpicLuv's Registered Nurse, Sara Ferreri, to balance your hormones so you can lose excess weight and feel better ladies. Learning how to support the detox process, seed cycling and more!
Schedule:
09/09/23 @ 11:00am – 12:00pm PST
09/11/23 @ 5:00pm – 6:00pm PST
---
The Epic Gut Cleanse
FACT: 75 percent of our immune system is located in your gut!

Think about it, when was the last time you felt great? Like, boundless energy, not exhausted, but GUT happy great?!

Spring is here and it's time for a fresh start! And it's going to take 21 days to go inward and stop feeling like shit and heal your GUT!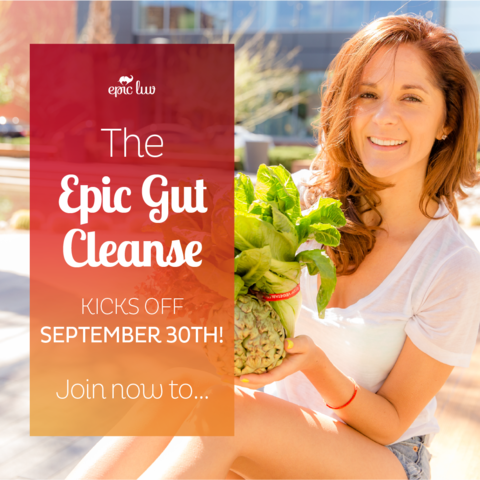 During this program you will remove major toxins, add in beneficial foods, supplements and jump start your body back into living in a state of balance from the inside out!
Date: October 2 – 22, 2023
Cost: $77.00