A week ago I had the honor of sharing an "Epic Morning Routine" workshop with my fellow Fit For Service members and here is what a few of them said:
If I can facilitate a community experience that highlights members the way YOU just showed up?!? It's a DREAM!!"
Your workshop was SO amazing! You are amazing. For someone who has been through so much it is absolutely inspiring to see how strong and grounded you have become. It really speaks to the power of belief and persistence."
Your workshop brought a lot of inspiration and clarity to me! I needed that right now, so thank you!"
Man did that feel good (and validating!).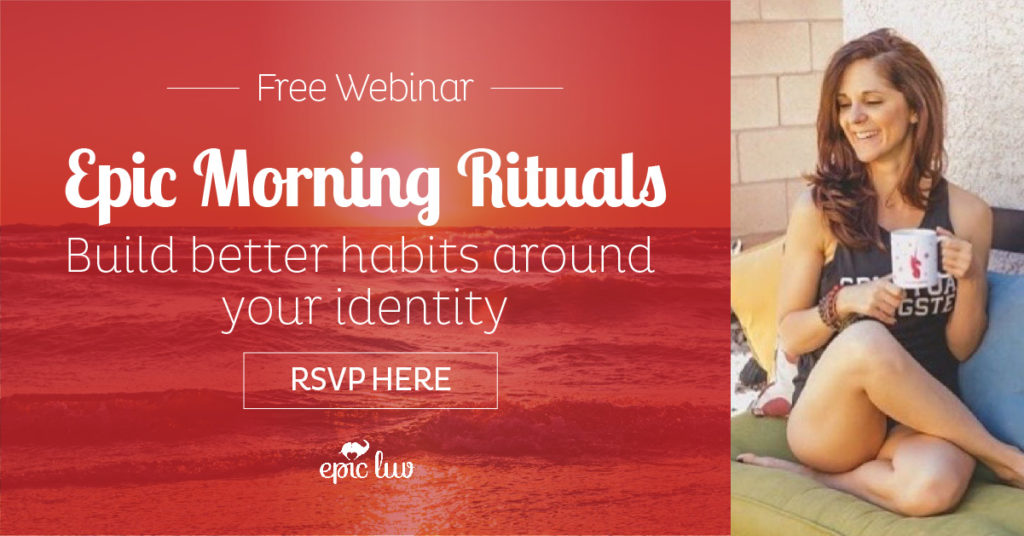 You see, about a month ago I had a one-on-one coaching call with Aubrey Marcus himself. On that call, I asked him to consider me as a lighthouse coach for the Fit For Service Mastermind. I was putting what I wanted (and believed I was worthy of) out into the universe. It was the first step in taking radical action to create what I want in my life.
And BAM. I was gifted the opportunity to be the first member coach of the 2020 Fit For Service Group. I was beyond honored!
I was nervous and excited all at the same time. I wanted to make sure that what I delivered was EPIC by all means but more importantly, I wanted to be inspiring to others and give actionable steps and solutions for my fellow members to create their own EPIC Morning Routine!
Side note: I will say that since there was such a great response from the team, I have decided to offer the same workshop soon to you my friend, so stay tuned for this MAGICAL workshop!
In the meantime, I thought I would give you all a real-time look at my Epic Morning Routine and WHY a morning routine really matters.
Filling My Cup First
First off, my morning routine is, I believe, a HUGE contributer to my success! I started making my routine of mornings rituals to first and foremost, "Fill my 'self-luv" cup up first!" Over the years I've realized that the days where I fall short in doing at least two of my three self-care rituals I become short tempered, my mental clarity gets foggy, and I am unable to get specific tasks completed. I do way more muti-tasking than I should, which studies show, isn't ideal for the brain or productivity!
I also discovered that when I don't do my morning rituals, my relationships can suffer. With my last significant other I would start to pick him apart throughout the day for a ton of little things. I would look at what was wrong versus being in gratitude. This is something that ultimately contributed to the errosion of trust in our relationship.
My lack of boundaries that guarded my self-care rituals gave way to losing self-trust and ultimately was a leading factor in the break up of our relationship. OUCH!
Why do morning routines matter outside of contributing to success?
The morning is when we set the TONE for the day! Ask yourself: what is the ENERGY you want to start the day off with?


You make healthier choices throughout the day if you start off with a solid epic morning routine!


Morning routines puts you in a better MOOD! Ya, go figure! By doing something for yourself first thing in the morning, you elevate you state. And your mental state has a huge impact on how you perceive the world around you!


Our bodies LOVE routines. When something is done over and over again, it becomes a habit. Therefore by creating healthy Epic Morning Rituals, you are priming your brain and body for long term susccess.
FACT: If you have a different morning every day, you are using up your limited decision-making capacities to decide what to do every day.
Now I welcome you into my home and morning for a look at my Epic Morning Rituals.
4:00 a.m. Meditation
Wake up at 4:00 a.m to do my Morning Meditation by Dr. Joe Dispenza.
I do this at 4:00 a.m because around this hour our brains are in a state that is half awake and half asleep. When that is the case, it is the best time to do installs in our brain on what we want to feel, see, and hear when it comes to creating our FUTURE!
Back to Bed
Once my meditation is over, I go back to bed for 1.5 hours and wake up around 6:45 a.m.
Epic Bullet Proof Mushroom Coffee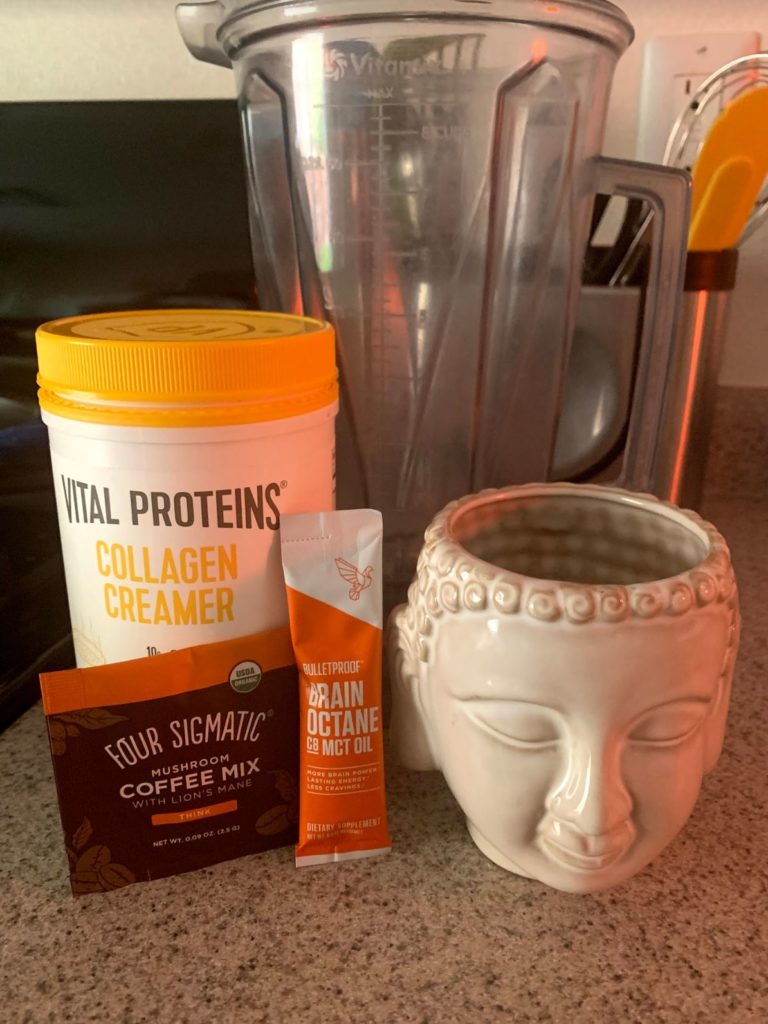 I make my Epic Bullet Proof Coffee right after getting out of bed.
Ingredients are:
Stillness for my Gratitudes, Desires, and Intentions (GDIs)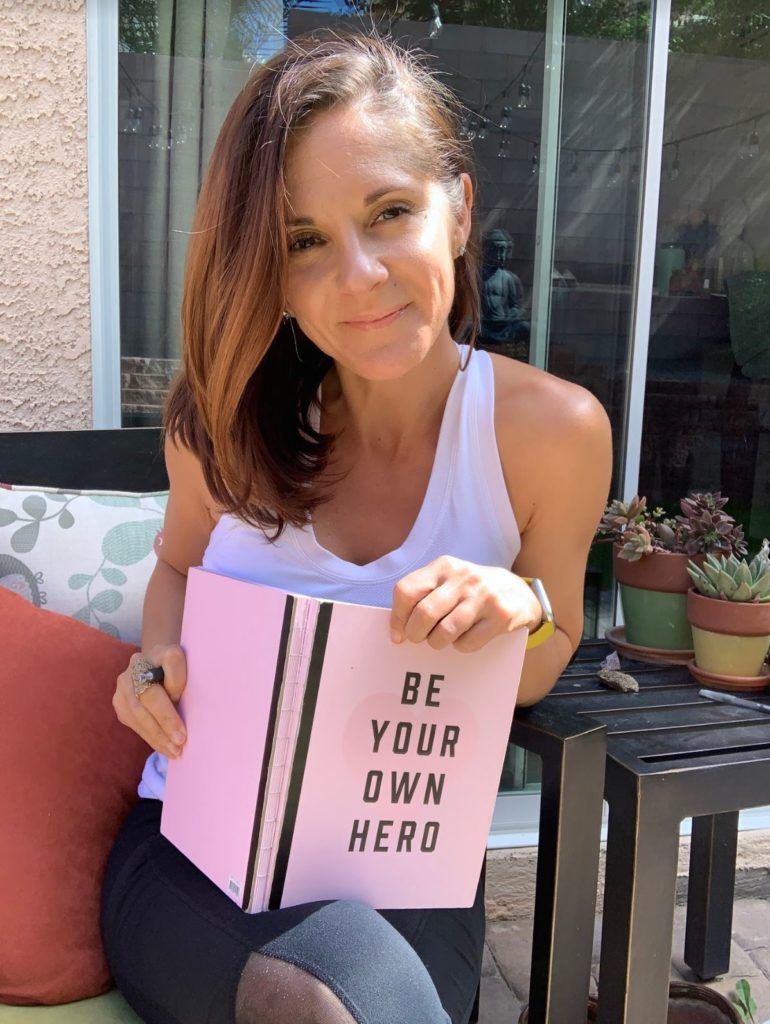 With coffee in hand, I sit outside on my patio and do my journal prompts
(3) Gratitudes
(1) Desires I want to manifest
(1) Intention for the day
Free Flow Journal for 5-10 minutes on what is going on in my life and/or any road blocks that I see I might come up against.
Second Meditation
With my GDIs complete, I move into second meditation.
This one is free flowing. I either do a second guided meditation by Dr. Joe or I do my Transcendental Meditation.
MOVE that ASS!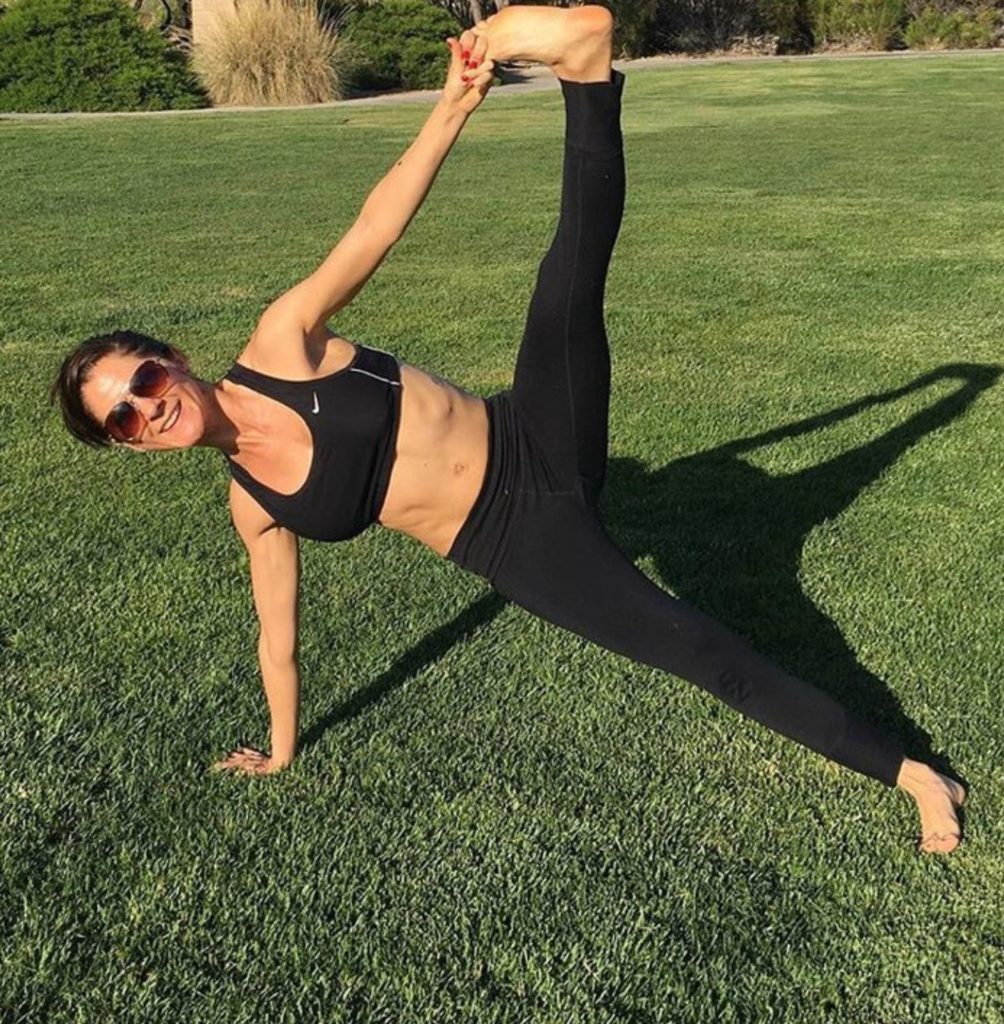 Next, I ask my body what kind of movement does it want for the day. I make sure to listen to what it says versus my EGO getting in the way. This is important to building a rapport with your inner knowing versus living from your head space all the time.
These movements can be yoga, biking, running, circuit weight training at the park, or just a walk for the day. I move for a minimum of 40 minutes every day!
Juice + Smoothie it UP!
The final Epic Morning Routine on my schedule is to get in all of my vitamins and minerals with my first shake + juice of the day! I first make a Vitamin C packed Juice. Then I make one of my morning smoothies with tons of additional vitamins and minerals in it.
As you can see, my Epic Morning Rituals tap into all pillars of my overal health and wellness – the mind, the body, the soul!
Stay tuned for my information on the Epic Morning Routine Webinar that I will be giving in the very near future to learn how you have the KEY to unlock your FULL potential in how you show up every single morning.
With EpicLuv,
Melissa
More EpicLuv Blogs You Might Like:
Why Optimism Matters Now More Than Ever for Your Health
How To Find Hope In Uncertain Times
Powerhouse Herbs & Mushrooms for Immune Support
Boost UP with This Nutrient to Support a Kick Ass Immune System